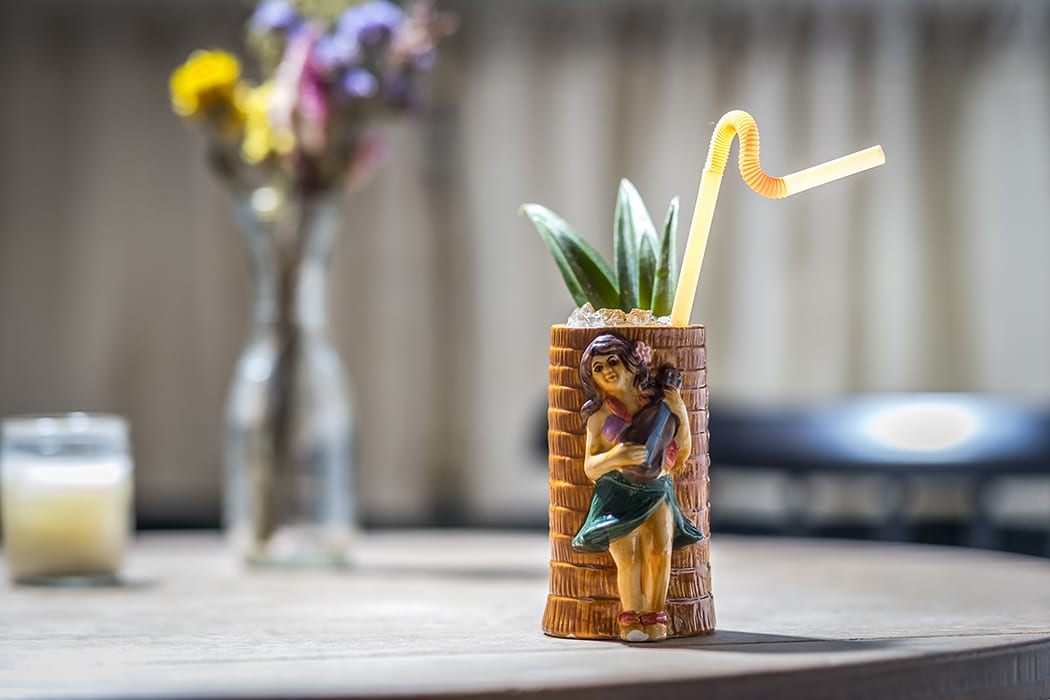 Inspired by the Zombie cocktail, this petite version is "slightly less boozy than the original, but will still drop an elephant at 50 paces," says The Penrose bartender Luis Serrano. Applejack throws a welcome curveball into the mix.
1½ oz. applejack
¾ oz. Plantation Stiggins' Fancy pineapple rum
¾ oz. Jamaican rum
1 oz. passion fruit purée
½ oz. orange liqueur
½ oz. falernum
½ oz. grenadine
½ oz. fresh lime juice
2 dashes Angostura bitters
Tools: shaker, strainer, atomizer (for garnish)
Glass: tiki mug
Garnish: spray of absinthe, ground cinnamon, pineapple leaves
Combine all the ingredients in a shaker filled with ice. Shake to chill and strain into a tiki mug. Fill with crushed ice. Garnish.
Luis Serrano, The Penrose, New York City