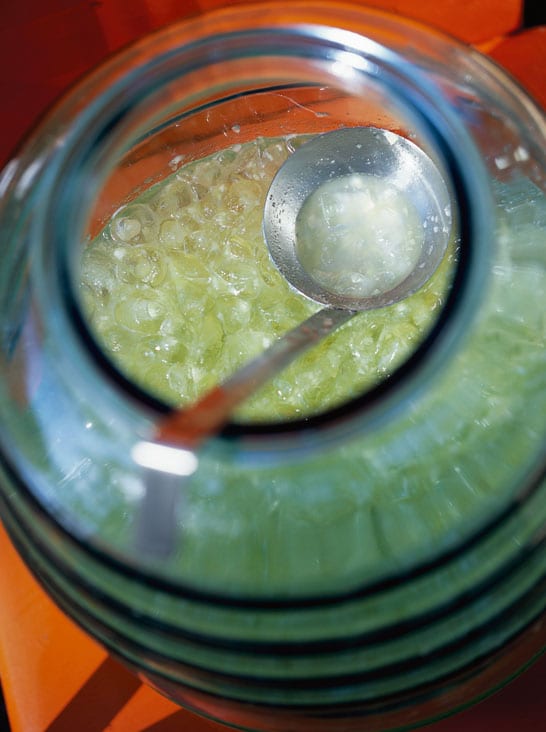 This monster batch of honeydew agua fresca will help you, and a handful of your friends, keep cool.
10 cups peeled, diced honeydew melon (from about 2 large honeydew)
1 cup fresh lime juice
1 cup sugar
8 cups water
1 10-lb. bag of ice
Tools: food processor or blender, large serving jar or punch bowl
Glass: punch or juice
Add the melon in batches to a food processor or blender and puree until smooth, stopping to scrape down the sides. Add the lime juice and sugar and process again. Pour the melon mixture into a large jar or punch bowl. Add the water and ice to the desired consistency and stir. Ladle into glasses and garnish. Serves 10.
Adapted from Porch Parties (Chronicle Books, 2010) by Denise Gee