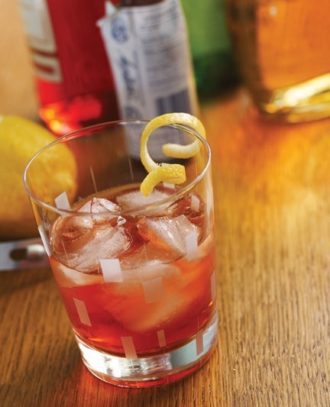 This slightly bitter combination shows how complex a cocktail can be, even when made with fairly basic ingredients.
1 1/2 oz. reposado tequila
1/2 oz. sweet vermouth
1/2 oz. dry vermouth
1/2 oz. Campari
1 dash Angostura bitters
Tools: barspoon, mixing tin
Glass: Old Fashioned
Garnish: lemon twist
Stir ingredients in a mixing tin with ice, strain into a glass filled with cracked ice and garnish.
Mr. Boston: Official Bartender's Guide