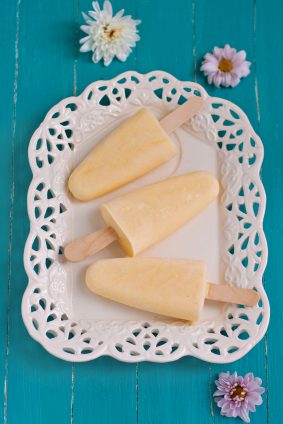 Kick back and cool off with these boozy pops packed with a tropical trifecta of flavors—pineapple, coconut and rum.
1 fresh pineapple, cored and cubed
1 6-oz. can of pineapple juice
1 15-oz. can of Cream of Coconut
6 oz. aged rum
Tools: blender, large bowl, whisk, popsicle molds
In two batches, blend the fresh pineapple cubes with pineapple juice until puréed, and pour into a large bowl. Whisk in remaining ingredients, and fill popsicle molds, leaving 1/4 inch of headspace at the top. Freeze overnight.
Yields 12 popsicles, depending on the size of the popsicle mold.