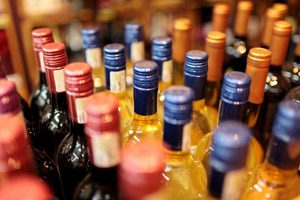 Being a sommelier can be an intense job—tasting wine day in and day out and being responsible for curating a respectable wine program for a restaurant, bar or bottle shop. So what's a wine enthusiast to do when it comes to trying to curate a wine collection at home? No worries, you can still shop like a somm, thanks to these tips from some seasoned pros.
Learn the label. A wine's front label should offer up the producer's name, place where the wine was grown/made/grape variety and vintage—and that's it. "Be wary of things screaming 97+ points, garish illustrations, pictures of cupcakes or sexy ladies," says Star Black, wine director at Clyde Common and Olympic Provisions in Portland, Oregon, "99.9% of the time a bad label indicates a bad wine." Though it's not just the front label you should pay attention to—you also want to turn the bottle around to see the importer on the back. "I tell people to look for what I call the trifecta of French and Italian wine importers—Kermit Lynch, Louis/Dressner and Neal Rosenthal," says Black, "all three are known for having great relations with the winemakers and honoring traditional varietals and viticulture." Elsewhere around the globe, "Terry Thiese is good name to look out for when shopping for Champagne, German or Austrian wine," says Black, and for great wines from Spain, "look for importers DeMaison or Eric Solomon who bring in interesting things (including sherry!), at good prices."
Best bang for the buck. "Vinho Verdes of Portugal are like the Miller High Life of wine," says Black, "they're cheap, pack a prickle and fit right into a cooler at a barbecue." For just a few extra dollars, Black says Spanish Txakolina hits the spot. "This ever-so-slightly sparkling wine from Spain's Basque region beats the heat and is perfect on any patio or beach." Black also suggests looking to the many under-the-radar regions of France and Italy for high-value vino—both white wines from the Picpoul grape in the Languedoc and Muscadet from the Loire Valley make an easy match to shellfish or flaky white fish; dry Lambruscos from Italy's Emilia-Romagna region are a great addition to any barbecue or pizza party; and southern Italian reds like a fruity, acidic Gaglioppo from Calabria or a deep, grippy, Aglianaco del Vulture from Basilicata have the power to stand up to any rich cut of meat like prime rib or braised pork belly. For Kristen Capella, wine director for AQ and TDB in San Francisco, when it comes to sourcing wine of both quality and value, "you can never go wrong with France's Loire Valley," she says. "There are endless styles, flavors and terroir influences that exist in this massive region—you could almost fuel your dinner parties for an entire year with sparkling, whites, reds and dessert wines from the Loire and never duplicate a selection!"
Everyday picks. If you're shopping for a few bottles to just have on-hand, consider drinking pink—"rosés work year-round," says Black, "the Italian rosatos and heavier French rosés, like the Bandols and Tavels, are great in the winter." For Capella, Germany's Rheinhessen region holds her go-with-anything key. "If I want a foolproof wine that I know will go with nearly anything on the menu, I immediately reach for a VDP trocken [trocken=dry] Riesling," Capella says. "These wines are bright, fruity, mineral-driven crowd-pleasers that offer incredible versatility."
Shopping special occasions. When it comes to entertaining, "bubbles work in every situation!" says Capella, who keeps an affordable cremant or classic Champagne on hand for any and all occasions. Black suggests shopping "grower" champagnes with "RM" on the label (this stands for récoltant-manipulant, and means the sparkler was estate-grown and -bottled). For more budget-friendly bubbly, "prosecco is fine," says Black, "but how about a vintage, very dry, brut nature cava?" Crafted in Spain, cavas are made in the traditional champagne method, but from native varietals like Macabeo, Xarelo-lo and Parellada—"they can be truly remarkable," says Black. Additionally, Germany's sekt—or brut—dry Rieslings can be the showstopper of any spread," says Black, "with the complexity and illusion of Riesling sweetness met by a dry, light effervescence that keeps people coming back for more."
Ask questions. "Remember, there are no stupid questions!" says Black. "I often suggest people begin by finding a trusty wine shop or grocery retailer, setting a budget and going in and asking for three to six bottles based on things that they like—a good wine steward can match your tastes and also guide you to regions/grapes you would not normally think of," Black says. "Talking about what we love is what we do best," says Capella. "We taste and examine these wines regularly, so can very easily help direct the curious customer."
Take notes … and pictures. "Taste new wines often and always take notes," advises Capella. "This helps fine-tune your understanding of what flavors you are drawn to." And Black suggests tapping into smartphone technology and snapping shots of a favorite bottle to help you remember. Bonus of going the smartphone route? Chances are you'll have your phone on you while shopping, and you can just open up the picture to show the steward, instead of fumbling over an awkward attempt at pronunciation.
Sip. Savor. Enjoy. Above all, remember that wine is meant to be enjoyed! "Wine has become this precious, coveted, top-shelf commodity," says Black, "when, in fact, it is one of the richest, truest expressions of history and geography. Forget the pomp and take a moment to swirl the liquid in your glass as you note its vibrant color and beautiful smell before you take the first sip. Repeat, repeat, repeat again."