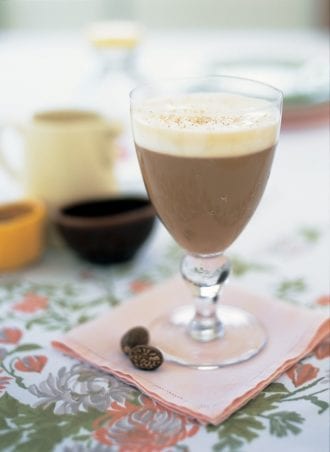 When the spring rains hit the Pacific Northwest, Portlanders head to Lucy Brennan's Mint bar for a little taste of Heaven.
1/2 oz. Tuaca
1 oz. Tia Maria
1 oz. Irish cream
3 oz. of strong-brewed coffee, hot
Tools: barspoon
Glass: mug
Garnish: 2 heaping Tbsp. whipped cream
Combine all ingredients, stir to combine and top with whipped cream.
Adapted with permission from Hip Sips: Modern Cocktails to Raise Your Spirits by Lucy Brennan