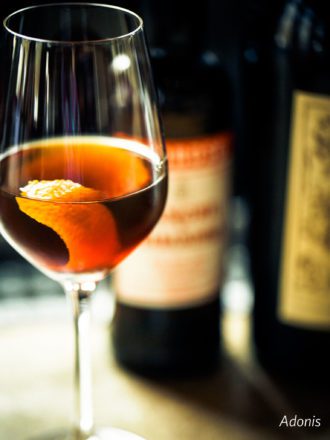 The Adonis cocktail dates back to the mid-1880s and was named in honor of the first Broadway musical to run for more than 500 performances. Simple and low in alcohol, it's the perfect weeknight aperitif. You can find this and other classic cocktails in Dinah Sanders' The Art of the Shim, a book on low-alcohol cocktails.
1½ oz. dry oloroso sherry
1½ oz. sweet vermouth (Sanders uses Carpano Antica)
2 dashes orange bitters
Tools: mixing glass, barspoon
Glass: cocktail or wine glass
Garnish: orange peel
Stir ingredients with ice in a mixing glass and strain into a chilled glass. Garnish.
Dinah Sanders, The Art of the Shim, Sanders & Gratz, 2013