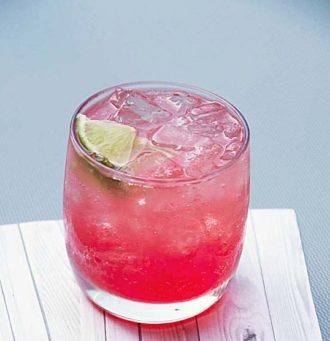 A tequila-spiked twist on a Campari and Soda, this refresher, "is easy-going and easy to prepare in large batches for an extreme number of people," says its creator Anu Apte.
1 oz. reposado tequila
1 oz. Campari
1/2 oz. fresh lime juice
Club soda
Tools: shaker, strainer
Glass: highball
Garnish: lime wheel
Combine all ingredients, except club soda, and shake with ice. Strain into an ice-filled glass, top with soda and garnish.
Anu Apte for Edgar's Cantina at Safeco Field, Seattle