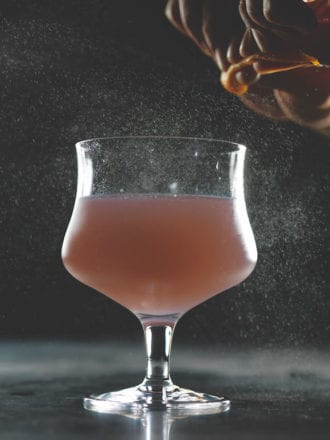 Demonstrating the beauty of balance, all of the cocktails in Kara Newman's new book Shake. Stir. Sip. are made in equal parts. The lavender-hued Water Lily was created by bartender Richie Boccato during his time at New York's Milk & Honey.
¾ oz. gin
¾ oz. orange liqueur
¾ oz. crème de violette
¾ oz. fresh lemon juice
Orange twist
Tools: mixing glass, barspoon, strainer
Glass: coupe
In an ice-filled mixing glass, combine the gin, orange liqueur, crème de violette and lemon juice. Stir well and strain into a coupe. Twist the orange peel over the drink to express the oils over the top, then discard.