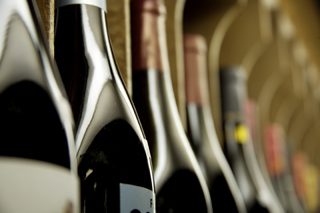 A 
growing number of American winemakers are packing their bags (and barrels) and choosing to craft wines in more urban environs. Produced in old factories and industrial neighborhoods in big cities across the country, here are a few city-crafted wines worth checking out.
Travessia Vidal Blanc 2007
While many New England winemakers truck in fruit from as far away from California, Marco Montez uses only Massachusetts-grown grapes for the wines he produces at Travissia, his urban winery located in New Bedford. Bottled with two percent residual sugar, this wine tastes of apricots and spice and is a perfect complement to spicy Asian cuisine.
O-S Winery Petit Verdot 2006
Located just a few freeway exits south of Seattle, O-S Winery has been producing decadent Washington-grown wines for over a decade. This super-concentrated Petit Verdot is rewarding to drink, with rich berry flavors and a finish of balanced acidity and vibrant tannins. This wine can be enjoyed now with a big porterhouse steak, or could easily withstand a few years in the cellar.
JC Cellars Smoke & Mirrors Syrah 2007
In a warehouse just blocks from Oakland, California's Inner Harbor Channel, Jeff Cohn—who mainly focuses on single-vineyard bottlings—crafts this dark and voluptuous Syrah, which is blended with trace amounts of Petit Syrah and Zinfandel. Aromas of sweet tobacco and spice fold into flavors of black cherries and raspberries, with lingering toasted vanilla on the finish.
Grochau Cellars Willamette Valley Pinot Noir 2008
A blend of grapes from half a dozen of the most sought-after vineyards in the Willamette Valley, the fruit for this wine was trucked to a former plumbing warehouse in Portland, Oregon's industrial district before being fermented, barrel-aged and blended. This Pinot Noir shows delicate notes of ripe strawberries and Bing cherries and pairs beautifully with grilled pork chops in a beurre blanc sauce.
RELATED CONTENT
Read our feature on urban wineries, "Syrah in the City," from our May/June 2007 issue.