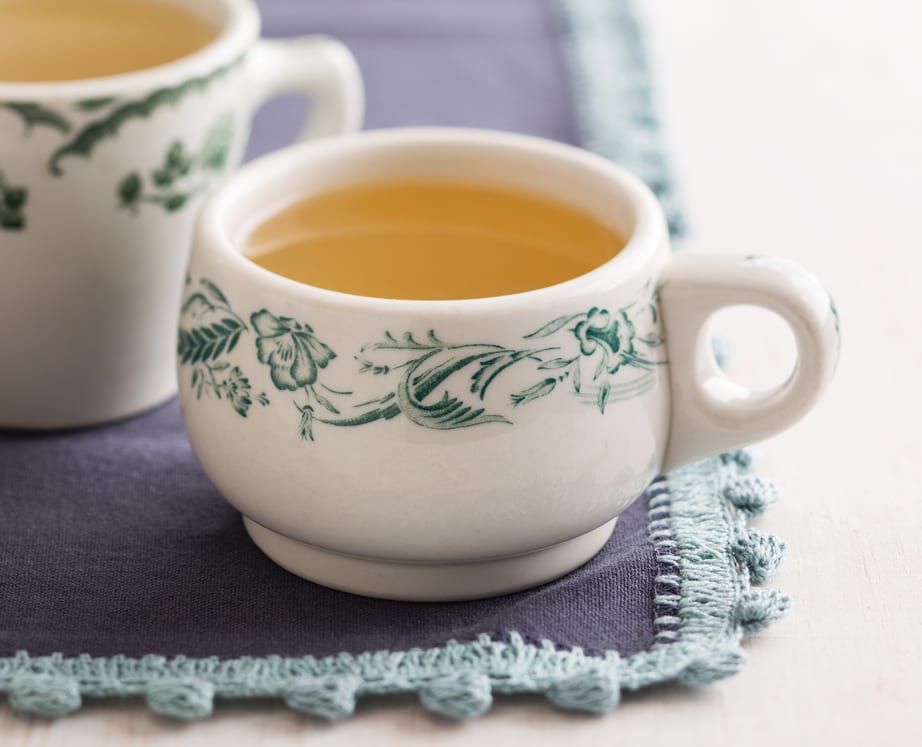 A favorite cooler of Colonial days, switchel made our 2014 Imbibe 75 list of Flavors to Try. Get a taste for yourself with this DIY switchel recipe from bartender, Tony Gurdian.
2 quarts water, plus approximately 2 more quarts (all at room temperature)
½ cup dark molasses
1¼ cups granulated sugar
½ cup apple cider vinegar
2 oz. raw ginger juice
1 gram Champagne yeast
¾ tsp. cream of tartar
Tools: large pot, 1-gallon container, small measuring cup, wooden spoon, 8 16-oz. flip-top bottles (washed and sanitized)
Combine 2 quarts of water, molasses, sugar, cider vinegar, and ginger juice in a large pot over high heat and bring to a boil. Reduce heat to medium-low and let simmer for 15 minutes.  Remove from heat, let cool to room temperature and transfer into a 1-gallon container.
In a small measuring cup, rehydrate the yeast according to packet instructions, and add yeast mixture to 1-gallon container.
Add the cream of tartar and additional water to make mixture 1 full gallon. Stir very well to ensure even distribution of yeast and all ingredients.
Fill each flip-top bottle with switchel. Cap and place in a dark room at room temperature. After 44-48 hours, place bottle in the refrigerator—don't open bottles until fully chilled! Keep refrigerated for up to 2 weeks.
Makes 1 gallon.
Tony Gurdian, Imperial, Portland, Oregon