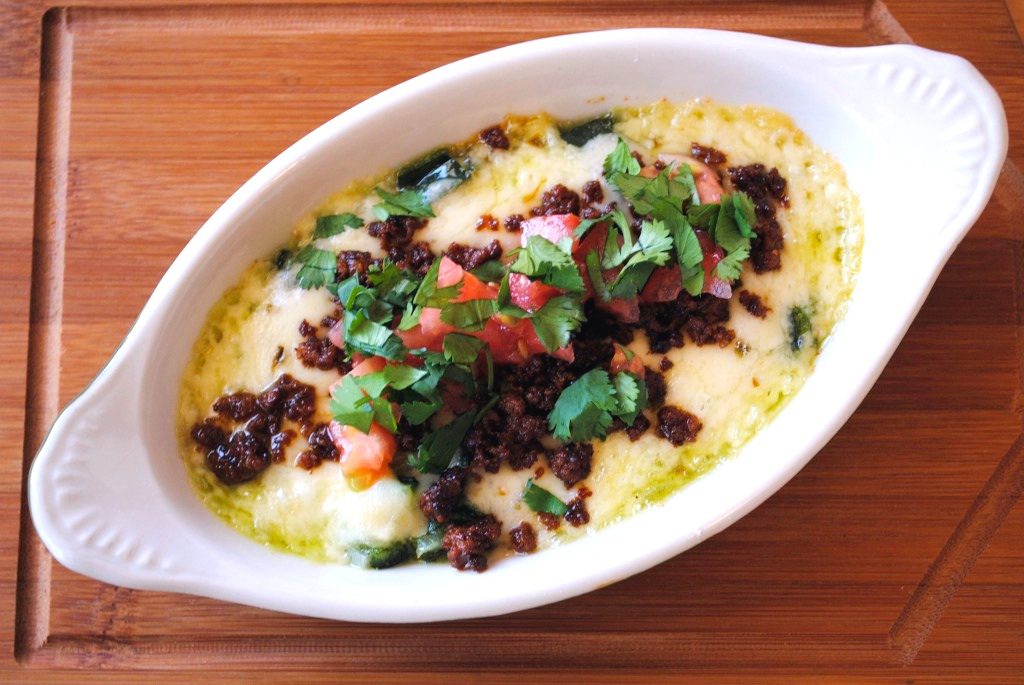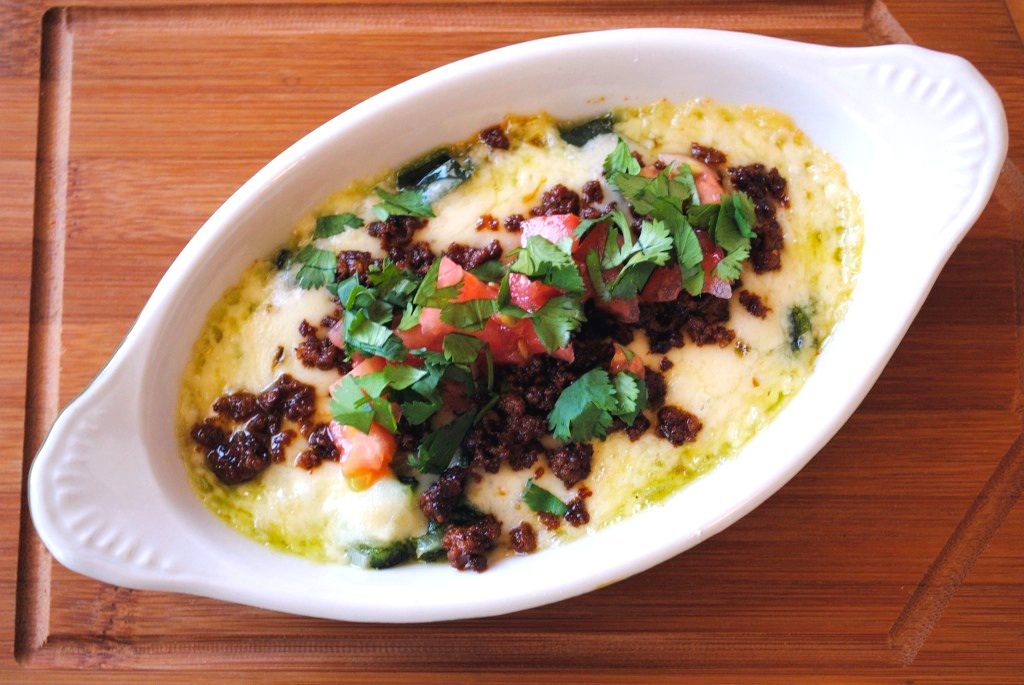 Margaritas meet their bar-snack match with this tequila queso fundido recipe from Texas food blogger Vianney Rodriguez.
½ cup chopped, seeded fresh poblano pepper
⅓ cup chopped onion
1 Tbsp. olive oil
⅓ cup tequila
1 ½ cups cheddar cheese, shredded
2 Tbsp. flou
In a large saucepan add oil, pepper and onion and cook until soft, about 3-4 minutes. Remove from heat, add tequila and return saucepan to heat and simmer for 30 seconds. Divide mixture between 4 oven safe dishes. Mix cheese with flour, add to dishes and broil until edges are slightly crisp and cheese has melted. Garnish with any mix of cooked chorizo, chopped tomatoes, and cilantro and serve alongside tortilla chips. Serves 4.
Vianney Rodriguez, sweetlifebake.com