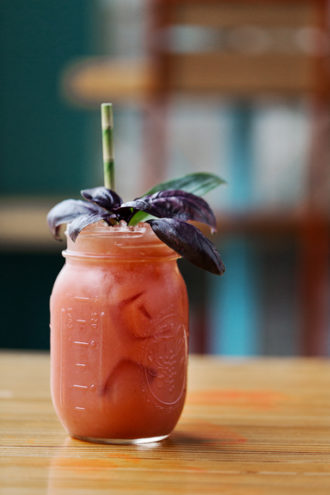 This Strawberry Mango Pineapple Agua Fresca from Petty Cash in Los Angeles is just the thing to cool you down on a hot day.
1 fresh pineapple (peeled, cored and cubed)
Water
1 mango, peeled and cubed
1 pint strawberries, hulled
Agave and citric acid, to taste
Tools: blender
In a blender, cover ½ the pineapple with water and blend on low until broken down. Set aside and repeat with the remaining pineapple. Set aside. Repeat separately with mango and strawberries. Combine all juices, and with an immersion blender, mix until all ingredients are incorporated, adding water to desired consistency and agave nectar and citric acid, to taste.
Petty Cash, Los Angeles