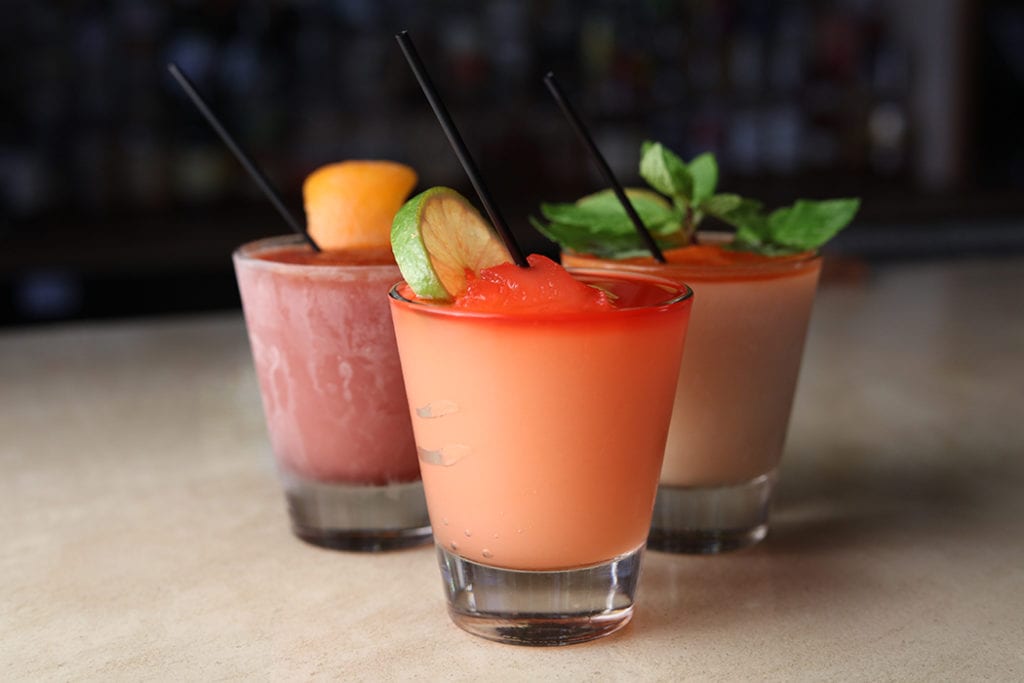 With grown-up flavors and a cheeky name, TJ Lynch's Spring in Your Pants Gin Slushy accents a base of gin and Aperol with fresh mint and honey to craft an elevated take on the boozy slushy.
1½ oz. gin
½ oz. Aperol
¾ oz.  fresh lemon juice
10-12 mint leaves
¾ oz. honey syrup (1:1)
2 dashes Peychaud's Bitters
1-2 cups ice
Tools: blender
Glass: rocks
Garnish: mint sprig or lemon twist
Blend all ingredients, except bitters, until evenly smooth. Pour into glass, dash with bitters and garnish.
TJ Lynch, Mother's Ruin, New York City