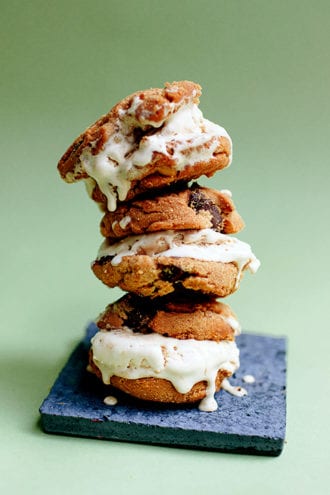 With the complex bitterness of Amaro Lucano balanced by the sweet creaminess of a simple, DIY frozen yogurt, this boozy ice cream sandwich is the perfect sweet treat.
2 cups plain yogurt
1 cup sugar
4 Tbsp. Amaro Lucano
½ tsp. orange zest (or more to taste)
Cookies of choice
Tools: blender, ice cream machine
Add the yogurt, sugar and Amaro Lucano in a blender and blend until smooth. Stir in the orange zest. Add the mixture to an ice cream machine according to the instructions. Once frozen, add a scoop onto your favorite cookie and sandwich between another cookie.
Recipe courtesy of Amaro Lucano