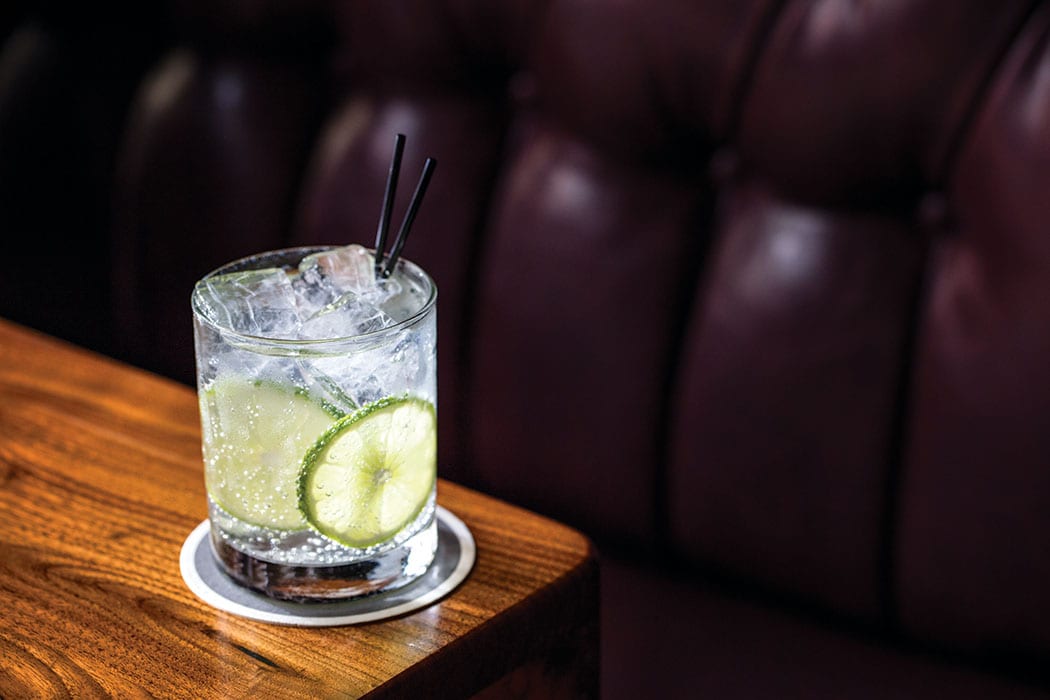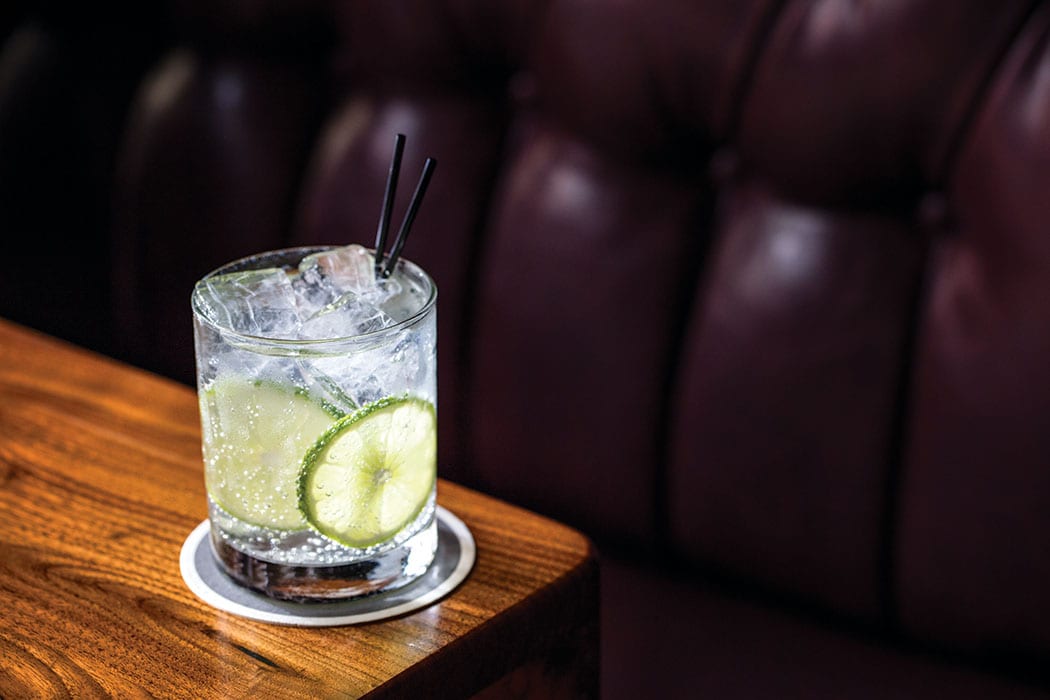 A juniper-laced syrup mimics gin's flavor in this alcohol-free spin on the classic G&T.
1 oz. juniper syrup
¾ oz. fresh lime juice
2-3 oz. chilled tonic water, to taste
Tools: shaker, strainer
Glass: rocks
Garnish: lime wheel
Shake the syrup and lime juice with ice to chill, then strain into an ice-filled glass. Top with chilled tonic; garnish.
Juniper Syrup: Muddle 3 Tbsp. of juniper berries in a small saucepan until they've all have broken open. Use a vegetable peeler or knife to remove the peel from one orange (avoiding the white pith), then add the peel to the pan along with 3 cardamom pods and 1 cup of water. Bring the mixture to a simmer, then stir in 1 cup of sugar; let simmer for 20 minutes. Transfer the mixture to a heat-resistant container, cover and refrigerate overnight. Strain into a lidded glass container and keep refrigerated for up to 2 weeks.
Julie Reiner, Clover Club, Brooklyn, New York
---
Get more great cocktail recipes when you sign up for our bi-monthly magazine. Subscribe now and save up to 59%—it's just $21.95 for one year or $32.95 for two years. Click here for details.