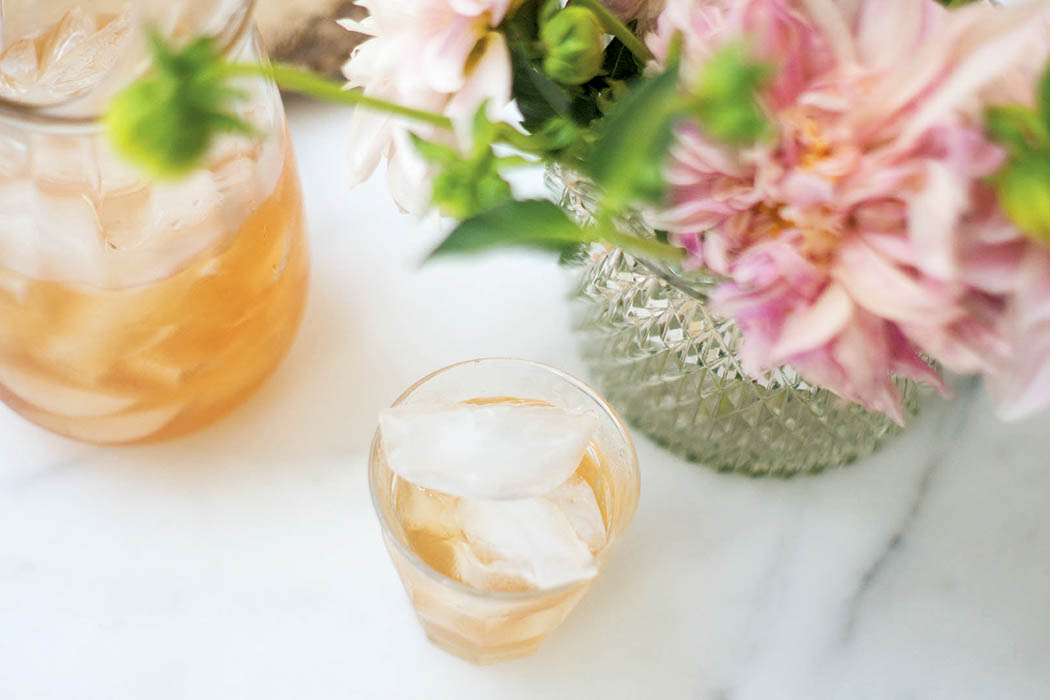 It takes a bit of planning and time, but this recipe for vin de pamplemousse from Heidi Swanson's book Near and Far is the definition of charm in a glass. Swanson's version takes a month and some to complete, but the resulting aperitif is "pink, light, and lovely, particularly in a Picardie glass filled with ice—well worth the effort and the wait," she says. Swanson stocks up on vanilla beans from the grand cru vanilla bar at Eric Roellinger on Rue Sainte-Anne just for this recipe.
2 blood oranges
1 Cara Cara orange
2 lemons
3 Ruby Red grapefruits
½ vanilla bean
1½ cups natural cane sugar
3½ bottles rosé wine
2 cups vodka
Makes about four 750 ml. bottles.
Sanitize a 5-quart jar and place it near your cutting board. Scrub the citrus well and slice it thinly—¼-inch or thinner. Place the slices in the jar along with the vanilla bean and sugar. Add the wine and then the vodka. You may need add a bit more wine because you want the fruit to be submerged with as little airspace at the top of the jar as possible. Seal tightly, then turn the jar upside down a few times to disperse the sugar. Store in a cool, dark place for approximately 40 days—a closet or basement works well.
Jostle and turn the vin de pamplemousse upside-down every day for the first week to help the sugar dissolve and extract the oils from the citrus peel. Then scale back, agitating the jar every 3 days.
After the 40 days, or when you're ready to bottle, sanitize 4 (750 ml.) bottles (or enough smaller size bottles to hold the mixture) and dry them well. Allow the glass to cool completely before filling. Strain the vin de pamplemousse into a sanitized bowl or other container; discard the citrus and vanilla. Fill the sanitized bottles, leaving an inch or so of headspace, and seal with caps or boiled corks. Transfer to the refrigerator and drink over the coming months or hold off until warmer weather. Serve over ice in small glasses.
Reprinted with permission from Near & Far by Heidi Swanson, copyright © 2015. Published by Ten Speed Press, an imprint of Penguin Random House LLC." Photography credit: Heidi Swanson © 2015