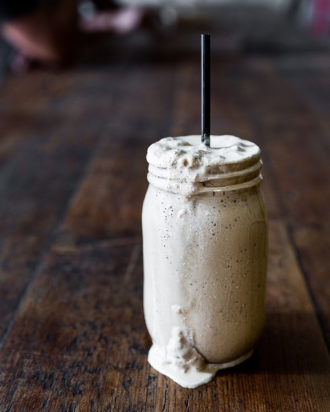 This dreamy espresso milkshake from Los Angeles' G&B Coffee is bolstered by a double dose of espresso.
1¼ cups McConnell's Sweet Cream Ice Cream (or other unflavored ice cream)
4 shots espresso (two full extractions)
Heaping tsp. ground espresso
Tools: blender
Glass: pint or jar
Combine all ingredients, blend until the majority of the ice cream is incorporated and pour into a glass.
G&B Coffee, Los Angeles