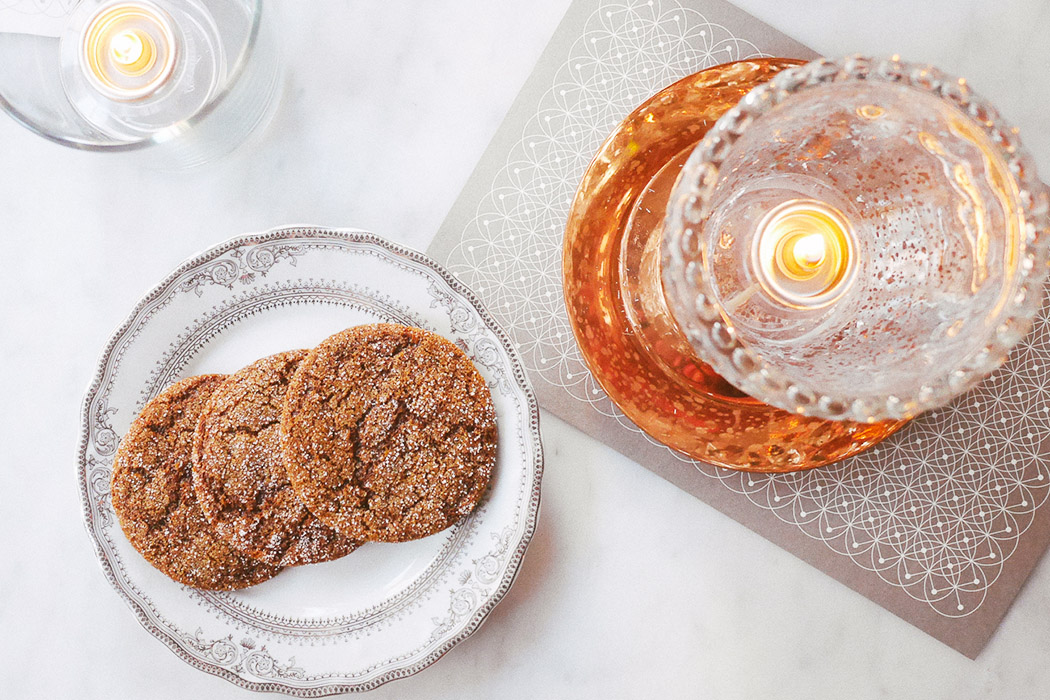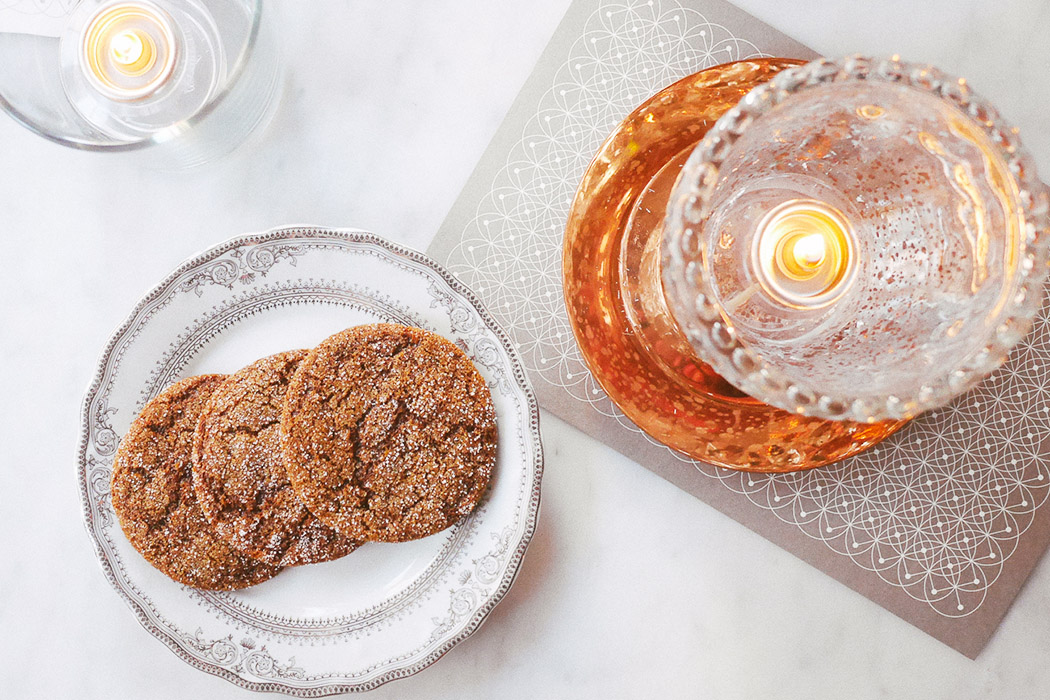 At Celeste in Chicago, these bittersweet Fernet Branca cookies are served with a side of the creamy Snowball cocktail.
2 cups flour
2 tsp. baking soda
½ tsp. salt
⅔ cup canola oil
1 cup granulated sugar
1 egg
⅓ cup molasses
⅓ cup Fernet Branca
1 tsp. cinnamon
1 tbsp. ginger powder
1 pinch ground clove
Raw sugar for rolling
Whip the oil and sugar until light and fluffy, then add the molasses, egg and Fernet Branca and whip for an additional 2-3 minutes. Combine the dry ingredients, add to the wet ingredients and mix until combined. Chill for 24 hours. Place the raw sugar in a bowl. Use a tablespoon to measure and drop the dough into rounds, then roll them in the sugar and place them on a parchment-lined cookie sheet. Bake at 350 degrees Fahrenheit for 12 to 13 minutes.
Celeste, Chicago