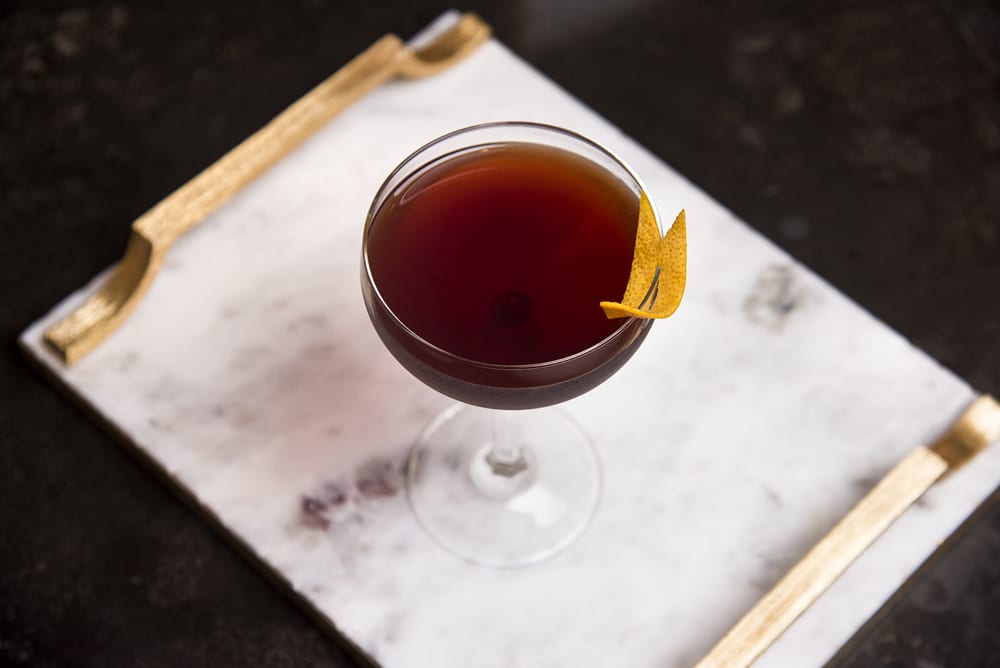 The Dandy cocktail is one of many long-forgotten recipes from Harry Craddock's Savoy Cocktail Book, but it's worth rediscovering. The original formula calls for equal parts of bourbon and Dubonnet, but this variation ups the bourbon a tad and adds orange bitters to the mix.
1½ oz. bourbon (such as Elijah Craig)
1¼ oz. Dubonnet
¼ oz. orange liqueur
2 dashes Angostura bitters
2 dashes orange bitters
Tools: mixing glass, barspoon, strainer
Glass: Nick & Nora or coupe
Garnish: orange peel
Combine all the ingredients in a mixing glass with ice and stir until well chilled. Strain into a chilled glass. Garnish.