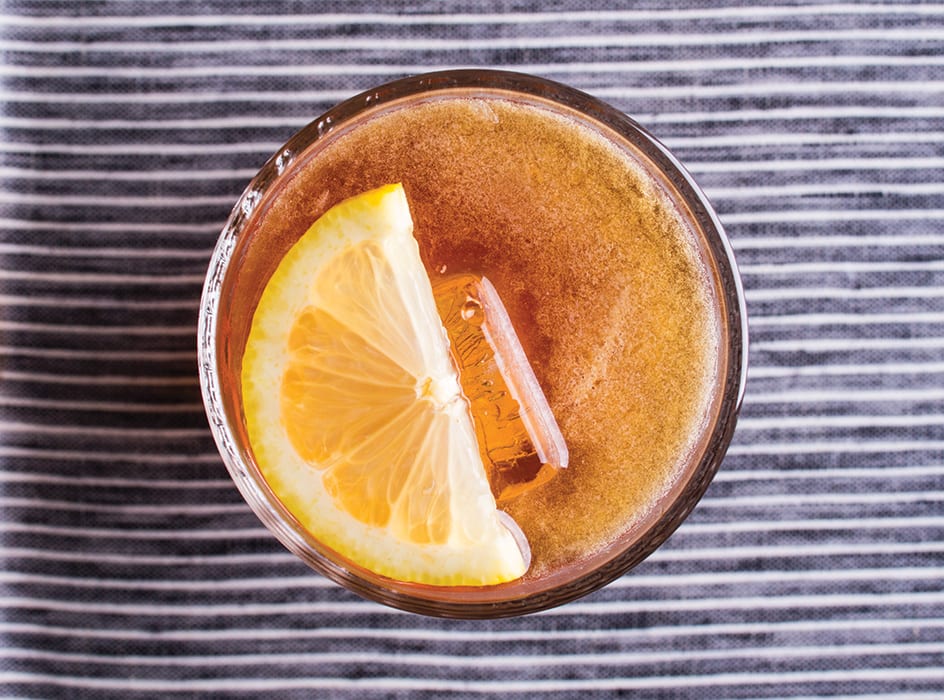 Coffee and lemonade are natural cohorts, as Swedish café Da Matteo first discovered with their kaffelemonad back in 2013. They use chilled Kenyan coffee at the café, but other types of coffee would also work; cold-brew's brightness lends itself well to the effort, and a bold espresso has merits. The lemonade—bottled or fresh, with still or sparkling water—provides a crisp and delicately sweet balance to coffee.
5 oz. coffee (chilled)
1 oz. simple syrup (1:1 )
½ oz. fresh lemon juice
Tools: shaker
Glass: rocks
Garnish: lemon wheel
Combine the coffee, lemon juice and syrup in a shaker with ice, then shake to chill. Strain into a glass over fresh ice. Garnish.
Da Matteo, Gothenberg, Sweden 
---
Did you enjoy this recipe? Sign up for our newsletter and get weekly recipes and articles in your inbox.