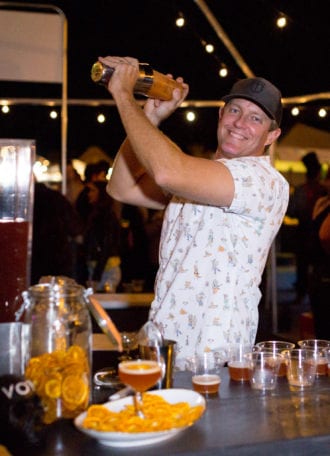 Every winter brings the Charleston Wine + Food Cocktail Competition to find the drink that will become the official cocktail for the festival, and we were excited to participate in the judging. This year's winning cocktail is called A Noble Hospitality, and it was created by Charleston bartender Morgan Hurley. It combines tequila, Aperol, sweet vermouth and pineapple, and it will be featured at Opening Night and the N. Chas Night Bazaar.
1 oz. Don Julio reposado tequila
1 oz. Aperol
½ oz. Punt e Mes vermouth
1 oz. pineapple juice
Vida mezcal rinse
Tools: shaker, strainer, fine strainer
Glass: coupe
Garnish: dehydrated orange wheel (or fresh)
Spritz a chilled coupe with the vida mezcal and set aside. Combine the other ingredients in a shaker with ice, shake vigorously and double strain. Garnish.
Morgan Hurley, Mex 1 Coastal Cantina, Charleston, South Carolina