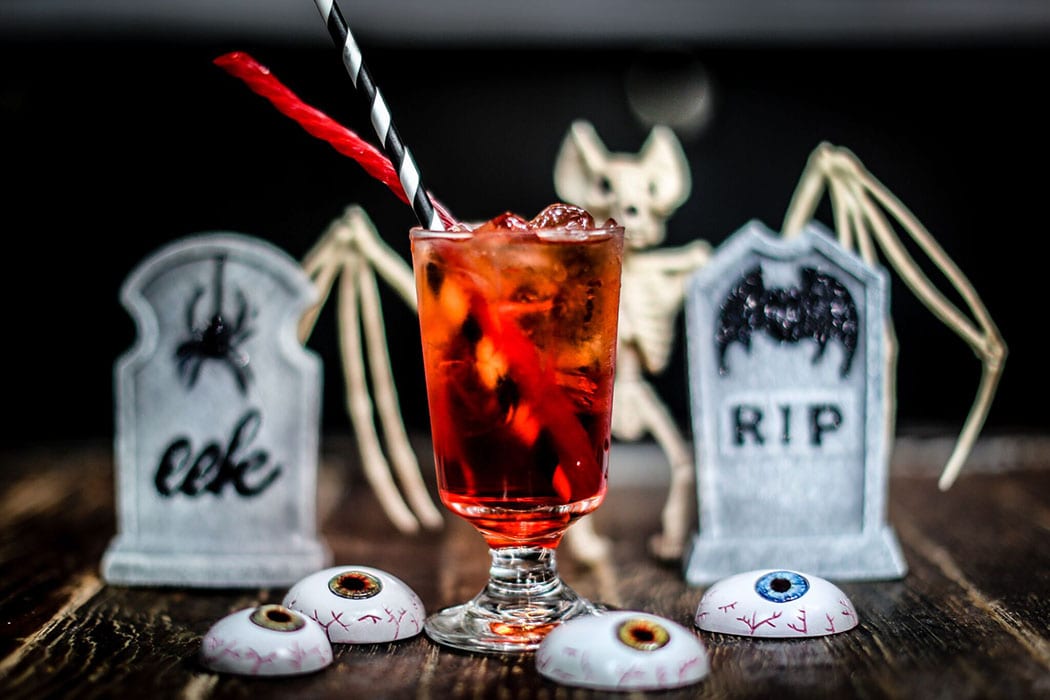 For fans of the classic Americano cocktail, this bittersweet highball is on the menu of the halloween-themed pop-up PUB Dread in Washington, DC. At the bar they make the drink with a special Twizzler Soda, but here's how they suggest mixing your own version at home.
1 oz. Aperol
¼ oz. Campari
½ oz. sweet vermouth
1 oz. strawberry syrup
1 barspoon Pernod absinthe
3 oz. sparkling water
Tools: barspoon
Glass: highball
Garnish: red licorice
Combine all the ingredients in a highball over ice, stir, then garnish.
Strawberry Syrup
1 cup granulated sugar
1 cup strawberries (tops removed and cut in half)
1 cup water
Heat all the ingredients in saucepan until the sugar is dissolved. Allow to cool, then strain into a bottle and refirgerate.
Paul Taylor, PUB Dread, Washington, D.C.
---
Did you enjoy this recipe? Sign up for our newsletter and get our favorite drink recipes of the moment in your inbox every month.