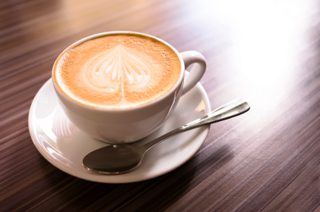 While our March/April 09 article on Philadelphia focused on its thriving beer and cocktail scene, the city is also gaining recognition for its coffee and tea culture. "Philly's coffee scene really blossomed only a few years ago," says Bill Walsh, author of the blog Purecoffeeblog.com. "The first coffeehouses in the area that really did something noteworthy were actually outside of the Philadelphia city center: Chestnut Hill Coffee Company west of the city, and a Southern Jersey roaster and coffeehouse right over the bridge called Crescent Moon Coffee & Tea." Crescent Moon opened in 2004 and Chestnut Hill in 2005, but since then, they've gotten more company as the city's coffee culture has continued to grow. Meanwhile, a growing number of tea shops have exposed Philadelphians to the joys of oolong and Earl Grey. Whatever your preference, here are some places worth checking out for a cuppa:
Beauty Shop Café 2001 Fitzwater St.; 215-546-1002
This coffee shop, located in what used to be a hair salon, serves Chestnut Hill beans and, at less than two years old, has garnered an impressive amount of praise from locals.
Brew Ha Ha 212 S. 12th St.; 215-893-5680
Already well-loved in its home state of Delaware, this coffee chain recently made its first foray into Pennsylvania with this Philly outpost.
Chestnut Hill Coffee Company 8620 Germantown Ave.; 215-242-8600
Despite its off-the-beaten-path location, this is the place locals take out-of-town guests to impress them with Philly's coffee savvy.

Crescent Moon Coffee & Tea 141 Bridgeton Pike, Mullica Hill, New Jersey; 856-223-1237
This South Jersey roastery prides itself on its relationships with coffee farmers.
House of Tea 720 S. 4th St., 215-923-8327
The walls of this narrow space are lined with cubbies filled with jars of tea, holding everything from Prince of Wales to aged pu-erh.

La Colombe Torrefaction 130 S. 19th St.; 215-563-0860
Some Philadelphians grumble that this roastery has rested too heavily on its laurels, but this local institution's coffee still has plenty of fans and is served in some of the city's finest restaurants.
One Shot Coffee 1040 N. 2nd St., Ste. 601; 215-627-1620.
For many Northern Liberties residents, One Shot is a home away from home, thanks to its cozy vibe, free lending library, surprisingly delicious bagel sandwiches and vegan doughnuts—and excellent coffee and espresso.

Peregrine Coffee 215-240-4474
While not a coffee shop, this well-respected roastery will custom-roast and blend its beans and deliver them to your door.
Premium Steap 111 S. 18th St., Rittenhouse Square; 215-568-2920
With more than 140 loose-leaf teas on offer, as well as a dozen chai drinks and a tea bar serving both hot and iced teas, Premium Steap is a city favorite.
The Random Tea Room & Curiosity Shop 713 N. 4th St.; 267-639-2442
This tiny and eclectic Northern Liberties tea room is often used as a holding pen for people waiting to have brunch at the delicious Honey's next door. But it's worth visiting as its own destination for the custom tea blends and kitschy atmosphere.
Ray's Café & Teahouse 141 N. 9th St.; 215-922-5122
This Chinese restaurant serves a wide selection of teas and pastries—and, incongruously enough, probably has the biggest collection of vacuum coffee pots in the city.
Remedy Tea Bar 1628 Sansom St.; 215-557-6688
Sisters Kristen and Courtney Kammerer opened this hip tea spot in 2005. Along with regular hot and iced tea, the menu includes elaborate concoctions like the Cool Green, made with green tea, ice, skim milk and vanilla.
Spruce Street Espresso 1101 Spruce St.; 215-609-4469
Small and friendly, but deadly serious about its espresso, Spruce Street has been gaining fans for its expertly pulled espressos, made with Counter Culture beans.
T Bar 117 S. 12th St.; 215-625-3936
Owned by sisters, Susan Chu and Julia Rugg, this tea shop offers not only 70 kinds of tea—including bubble tea—but also tea-based beauty and health products.