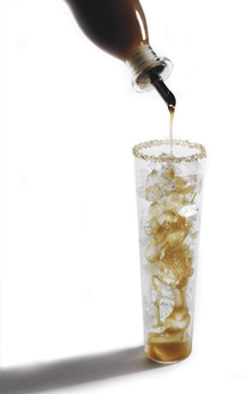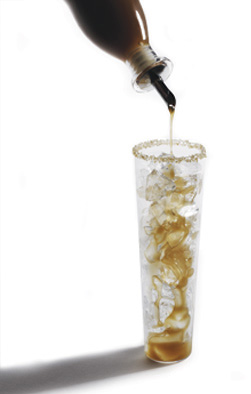 This ginger syrup is fantastic in cocktails, but it also makes an out-of-this-world ginger ale. To make ginger ale, simply fill an ice-filled glass a third of the way with the syrup, top with soda water and a squeeze of lime, stir and enjoy.
2 cups unpeeled, washed, fresh ginger, roughly chopped
2 cups sugar
6 cups water
Process the ginger chunks in a food processor or blender until finely chopped. Place in a large  pot. Add the sugar and water and stir. Bring to a boil, then reduce to a simmer over medium-low heat and cook for 1 hour until a rich syrup is created. Strain the syrup twice through cheesecloth or a sieve into a large bottle. Refrigerate.
Betty Fraser and Denise DeCarlo, Grub, Los Angeles