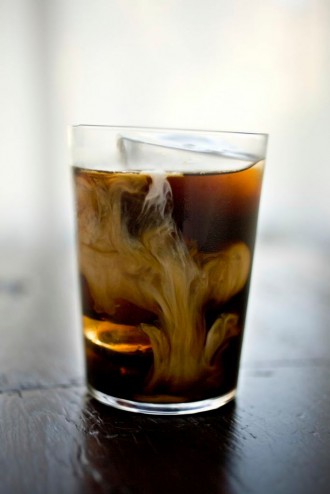 New Orleans has flavor all its own, and when it comes to coffee, the local bean scene can be summed up in one word—chicory. Morning, noon and night, locals and tourists line up at Café du Monde in the French Quarter for cups of chicory coffee—a bold, bittersweet brew made with a mix of the roasted, ground root of the endive plant and coffee beans. And though New Orleans popularized the coffee-chicory blend, it wasn't the first to brew it. With centuries-long stints shifting from the Roman Empire to Napoleon's France, chicory coffee made its way to the U.S. during the Civil War when confederate soldiers used the root to stretch their coffee rations. From there, the taste for the brew spread. San Francisco-based Blue Bottle Coffee brews up its own version and even offers brew-your-own chicory coffee kits and pre-mixed bottled versions. Curious for a taste? Check out Blue Bottle's easy formula here.
1 lb. coarsely ground coffee
1 1/2 oz. roasted and chopped chicory
2 1/2 quarts water
3 oz. simple syrup (1:1)
Combine the ground coffee, chicory and water in a stockpot. Stir with a wooden spoon, cover and let steep at room temperature for 8-12 hours. Carefully break the crust of the coffee grounds with a spoon and strain through a fine-mesh sieve into the Mason jar. Add simple syrup to concentrate and stir to combine. Serve over ice and add milk to taste—most people opt for about a 50/50 ratio of milk to chicory-coffee concentrate. Keep refrigerated and use within 1-2 days. Yields 4-5 cups of concentrate.