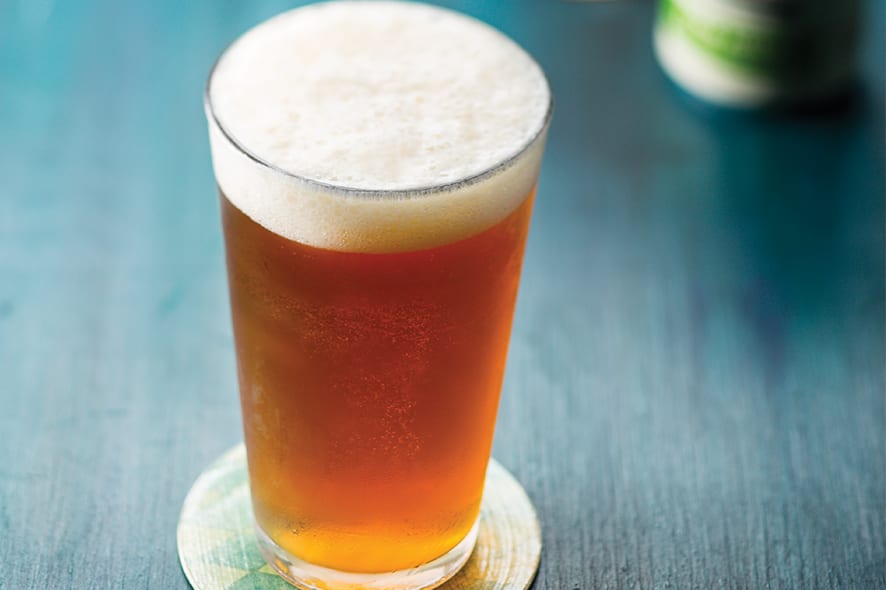 The category of gluten-free beers has come a long way since the Great American Beer Festival started to honor excellent beers within the style. While historically, the flavor of gluten-free beers hasn't quite compared to the real thing, we recently sampled an array of options and found that the current state of gluten-free beer is brighter than ever.
100% Gluten-Free
Made in breweries that specialize in 100% gluten-free beer, these options are safe for anyone looking for a delicious beer without the gluten.
Ghostfish Brewing | Double IPA 
Seattle, WA, 9.5%
Hopheads, rejoice! This double IPA promises a big, bold body layered with bitter hops and caramel-like sweetness. Brewed with malted millet and buckwheat, brown rice and malted rice, an aggressive combination of Quinox, Azacca, Centennial and Summit hops adds complexity, while raw cane sugar lends a touch of sweetness.
Ground Breaker Brewing | Dark Ale and Ollalie
Portland, OR, 5.5% ABV
Striking a balance between experimentation and high-quality production, Ground Breaker's beers are standouts in the gluten-free category. Made with chestnuts, lentils and Belgian-style candi, the Dark Ale resembles a dry porter. Meanwhile, the Ollalie is brewed with rose hips and blackberries for a bright, floral, sour beer–like profile.
New Planet | Off Grid Pale Ale
Ft. Collins, CO, 5% ABV
Brewed with sorghum, brown rice extract and molasses, this pale ale is a tad sweet, but with a slight hop bitterness and a touch of toastiness on the finish to help balance things out. Bonus: New Planet donates a portion of their proceeds to alternative energy programs. Note: New Planet has expanded to also produce gluten-reduced beer as well, so be sure to check the label!
Gluten-Reduced
Gluten-reduced beers can't be certified by the FDA to be 100% gluten-free since they're made as traditional beers first, then processed in a manner that extracts the gluten after the fact. But they're still a viable option for folks who choose to live a gluten-free lifestyle but don't have serious gluten allergies. More on the distinction here.
New Belgium | Glütiny Pale Ale
Fort Collins, CO, 6% ABV
In a blind taste test, we couldn't tell this Pale Ale was tinkered with to remove gluten. A hefty dose of Equinox hops contribute tropical stone fruit flavors that shine over a base of toasty malts. One of the best non-gluten representations of the Pale Ale style.
Omission Beer | Lager
4.6% ABV
If you're looking for a clean, crisp, no-frills beer, Omission is one to reach for. A blend of Sterling, Mount Hood and Hallertau hops adds layers of dryness to this balanced brew, which has won two medals in the gluten-free category at the International Beer and Cider Competition. Omission beers are brewed at Widmer Brothers in Portland and Redhook in Portsmouth, New Hampshire as part of the Craft Brewers Alliance.