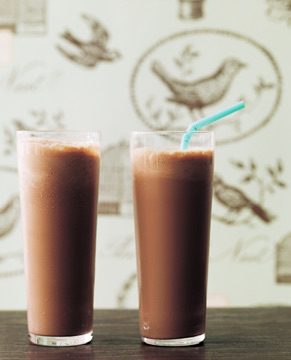 A malted milkshake never goes out of style, and this Chocolate Stout Milkshake recipe adds in a splash of chocolaty stout for a boozy boost of flavor.
2 scoops chocolate ice cream (about 2 cups)
½ cup whole milk
¼ cup very cold chocolate stout
1 Tbsp. malted milk powder
Tools: blender
Combine all ingredients and blend until smooth. Divide between 2 glasses.
Reprinted with permission from Baked: New Frontiers in Baking by Matt Lewis and Renato Poliafito. Published by Stewart, Tabori & Chang