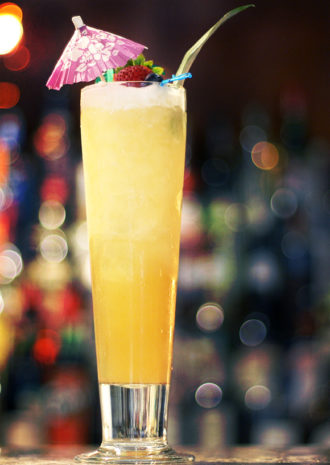 This Zombie cocktail riff isn't spooky, but multiply the proportions and you've got a great Halloween punch.
1½ oz. aged rum (Rook uses Banks 7)
½ oz. white rum (Rook uses Caña Brava)
1½ oz. pineapple juice
¾ oz. fresh lemon juice
¾ oz. cinnamon syrup
½ oz. simple syrup
Tools: shaker, strainer
Glass: Pilsner
Garnish: tropical fruits
Shake ingredients with ice and strain into pilsner glass. Top with crushed ice and garnish.
Dan Rook, South Water Kitchen, Chicago