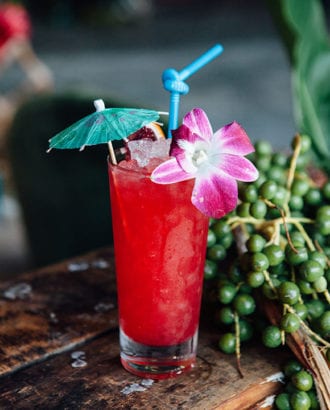 Blood orange juice gives a citrusy boost to this spiced rum punch.
2 oz. spiced rum
1 oz. blood orange juice
½ oz. fresh lime juice
½ oz. honey syrup
Tools: shaker, strainer
Glass: collins
Garnish: blood orange wheel, orchid
Combine the ingredients in shaking tin. Dry shake (without ice), pour into a chilled Collins glass and mound with crushed ice. Garnish.
Dan Scott, Whaling Club, Los Angeles