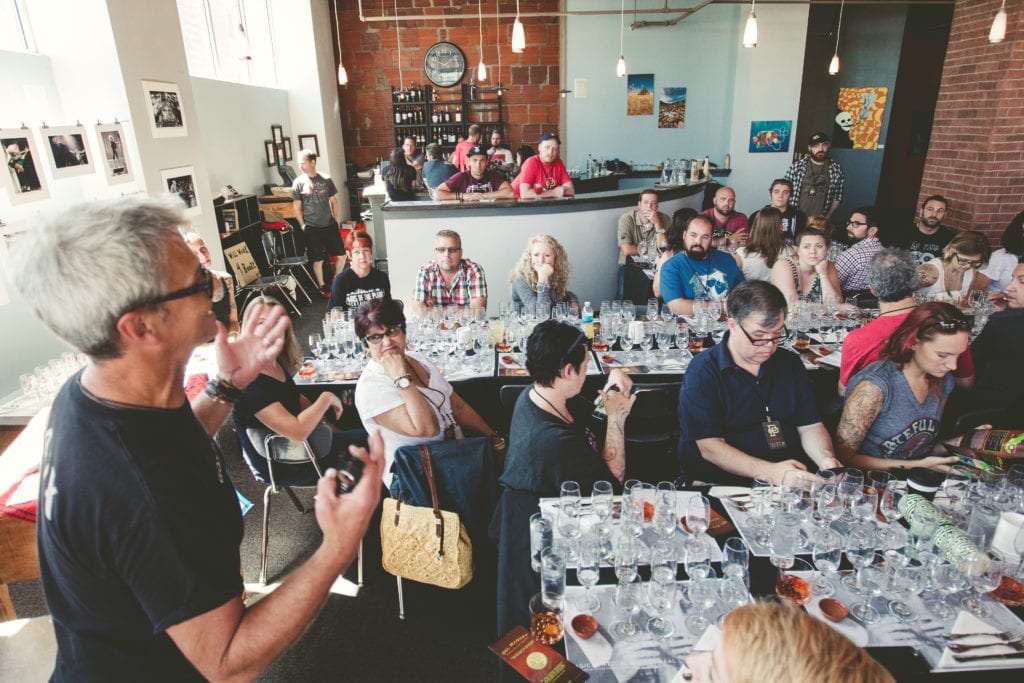 Paris of the Plains, the Midwest's signature cocktail festival, returns to Kansas City September 7-10, 2017. Located in the heart of Kansas City, PopFest features a variety of seminars and parties for cocktail enthusiasts and industry pros. Seminars will focus on a range of cocktail- and spirits-related topics and will be led by experts from around the country, including:
DALE DEGROFF: Longtime bartender, mentor and author of The Craft of the Cocktail and The Essential Cocktail.
SEAN KENYON: 2014 American Bartender of the Year and owner of two of Denver's most acclaimed bars.
KATE GERWIN: Bar owner and consultant and winner of the International Bols Around the World Competition.
PAM WIZNITZER: Award-winning bartender at Seamstress in NYC.
GAZ REGAN: Longtime bartender, mentor and author of The Negroni.
ERIC SEED: Founder of Haus Alpenz, an importer, distributor and brand manager for a range of wines and spirits.
PopFest attendees can also look forward to networking at various dinners and parties, plus the annual Midwest Melee Competition, which brings together some of the best bartenders in the country to represent their city in an epic cocktail throwdown.
Tickets are on sale now at www.popfestkc.com.