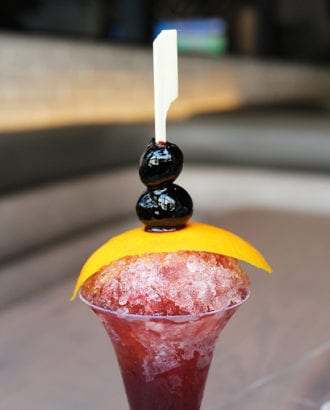 Boozy snow cones are a fun way to spice up summer drinking, so learn more about the best practices for making them at home here, then mix up one of these nostalgic Old Fashioned snow cones.
1 oz. whiskey
¼ oz. Demerara syrup
2 dashes Angostura Bitters
Blend or crush 2 cups of ice until broken down. Add the ice to a cone and pour each ingredient over the top. Cover with a thin layer of Luxardo Cherry syrup (from the jar), then garnish with cherries and an orange peel.
Andy Zolnierowicz, Fremont, Chicago