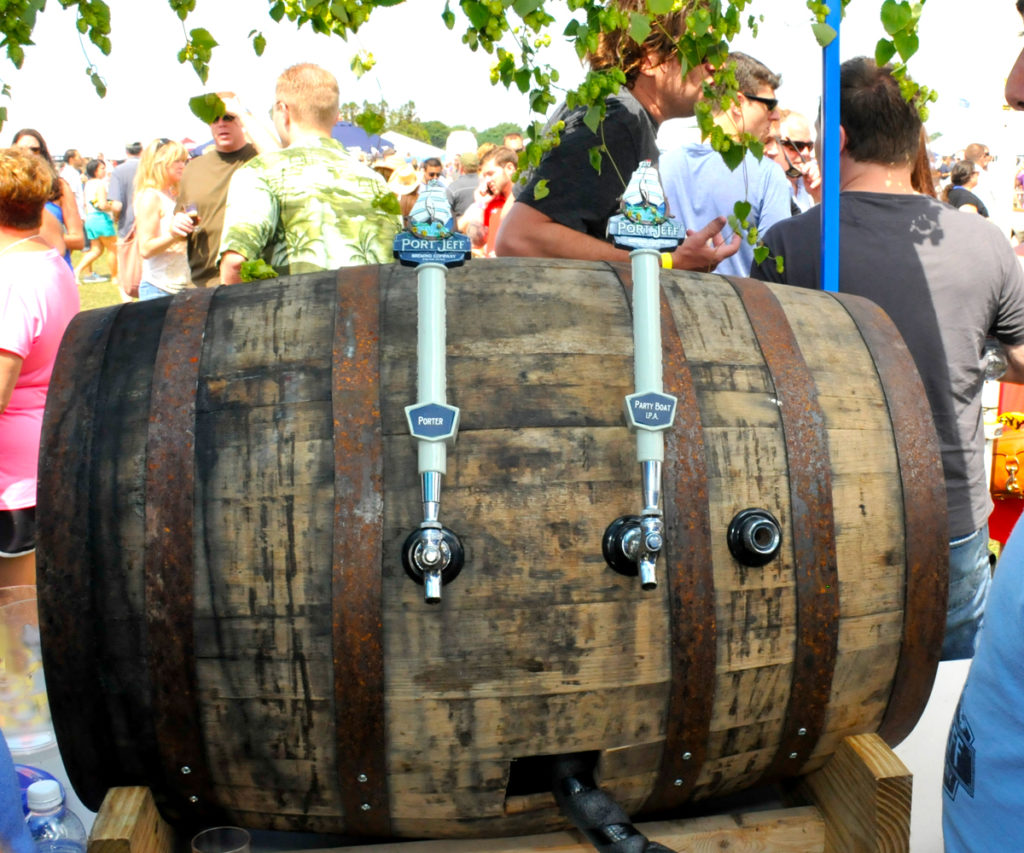 A must for this summer's to-do list, the award-winning North Fork Craft Beer Festival returns to Long Island's North Fork on August 8, 2015, in Calverton, Long Island, and Imbibe is excited to be a sponsor. Bringing together more than 50 world-class breweries, the festival showcases a broad range of nationally recognized craft beer industry leaders as well as many of Long Island's award-winning hometown favorites.
For beer geek types, the festival features beer seminars where attendees can learn more about beer styles, current beer scene trends and brewing methods. This year's lineup includes topics such as:
The New Faces of Long Island Brewing—Long Island's newest brew masters make their festival debut during this meet and greet where you can rub elbows with the likes of Bobby Rodriguez, Brewer Master and Founder of Po' Boy Brewing; Brian Baker, Brew Master of Bellport Brewing Co.; Lee Kaplan, CEO and Brewer of Lithology Brewing; and Charlie Becker, Owner and President of 1940's Brewing Co.
Cellaring Beer—Learn from experts about which beers get better with age and which to drink now.
Beer & Chocolate Pairing—Beer and chocolate lovers unite as the owner of Parfections Chocolate takes you through a tasting featuring three chocolate and beer pairings.
New this year, food trucks are making an appearance with a variety of great options. Celebrity chef Gail Chandler of On The Scene Cuisine food truck will be serving up her creative southern Italian gourmet treats. You can also expect to see Nice Buns, Slammin' Sliders, Grill Boys and Noah's On The Road, to name a few.
North Fork Craft Beer Festival raises funds for Kids Need More, a non-profit that provides camps to serve child cancer patients and siblings. For more information on the event and to purchase tickets, visit northforkcraftbeerfestival.com.