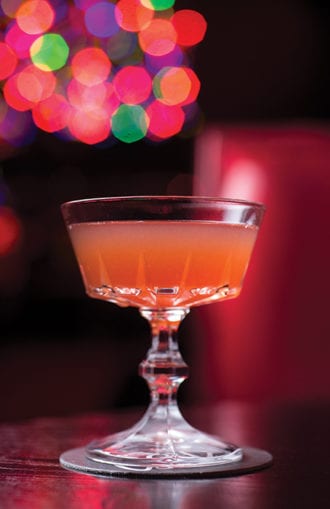 Cynar adds bittersweet depth to this simple gin cocktail.
1½ oz. gin
½ oz. fresh lime juice
¼ oz. Cynar
¾ oz. grenadine
1 dash Angostura bitters
Tools: shaker, strainer
Glass: coupe
Combine all of the ingredients in a shaker and shake with ice until chilled. Strain into a chilled glass.
Doug Phillips for Slippery Slope, Chicago
---
Did you enjoy this recipe? Sign up for our newsletter and get weekly recipes and articles in your inbox.