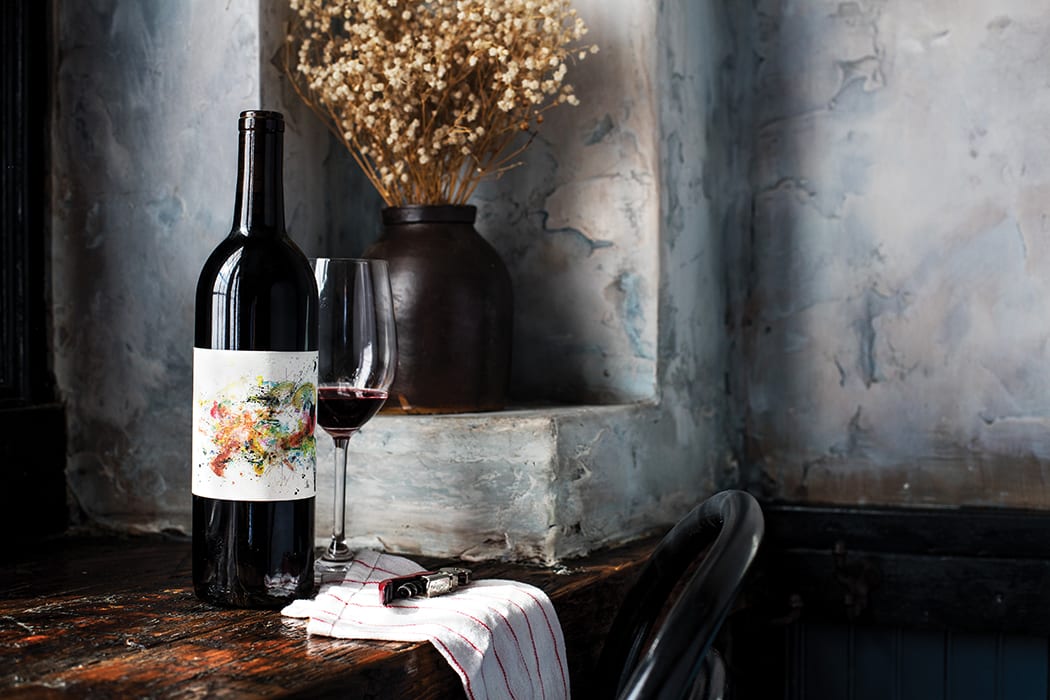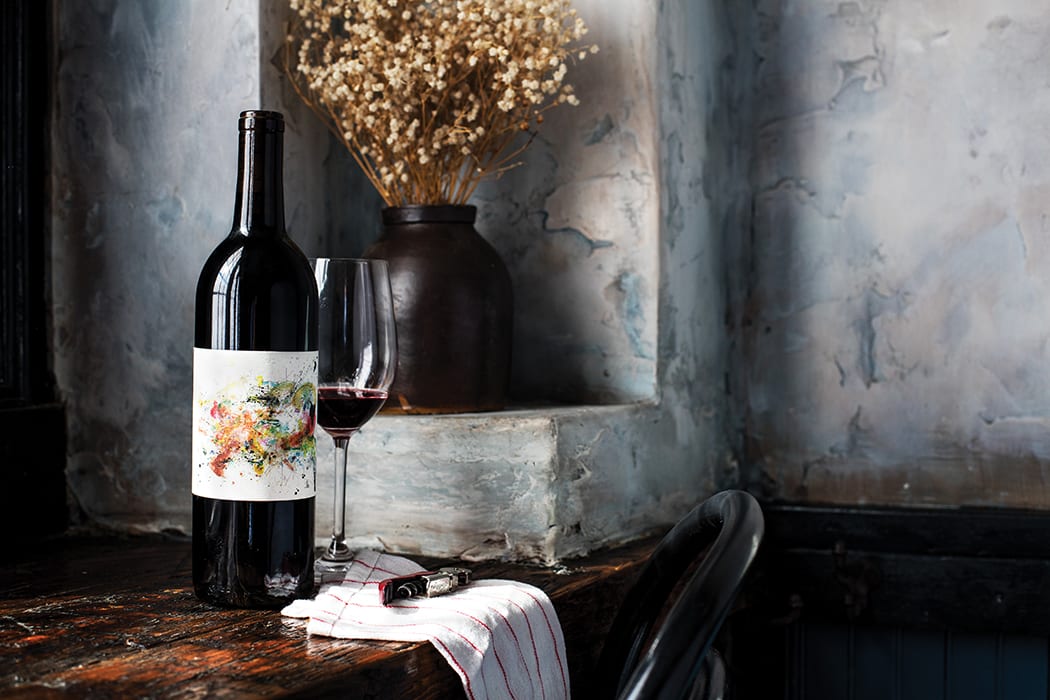 As the founder and winemaker at Santa Cruz, California's Bonny Doon Vineyard, Randall Grahm has spent much of his career evangelizing under-appreciated Rhône varieties and the notion of terroir-driven wines. He's also made a splashy commitment to grape biodiversity: In 2015, he launched a campaign to plant 10,000 genetically diverse vines on an estate near San Juan Batista to more scientifically approach matching the right grape to the right site.
Which makes it all the more surprising that also last year, for the first time, Grahm released a Merlot—an under-$20, screw-capped, varietal-labeled Merlot. There are signature Grahmian touches: enough Cabernet Franc (25 percent) to add a hint of bramble, a light hand with oak and a tongue-in-cheek name ("I Am Not Drinking Any $%&*#! Merlot") to neutralize the whole Sideways hullabaloo.
His explanation for pursuing the grape now? "Pure opportunism." Merlot, he says, has become so unpopular that bad vineyards have been ripped out and prices are depressed. "Ironically enough, Merlot, if you look carefully, represents potentially some of the better values out there," he says, noting that cooler-climate regions such as Monterey and San Luis Obisbo are capable of producing excellent expressions of the grape.
So far, Grahm says the wine is selling well, but convincing retailers and consumers is not without its challenges. "I think Merlot is still pretty unpopular," he says, almost incredulous that Sideways after-effects can still be felt. "It's like when you're in elementary school: Once you've got the cooties, it follows you until college."
Poor Merlot.
Twelve years after Sideways took a metaphorical tire iron to what was once America's favorite red grape, the wine is still struggling to shake its dad-jeans reputation.
In an age when the wine shelves are more crowded and inclusive than ever, many sommeliers are still choosing anything but Merlot.
No worthy wine professional would say that Merlot is incapable of producing good, or even great, wine—Bordeaux, Washington state, Long Island, Northern Italy (and yes, California) are all solid sources. But when it comes to the water-cooler discussion of which wines are hip enough to be Instagram-worthy, Merlot is conspicuously absent from the conversation. On leading wine lists across the country, Merlot tends to register barely more than a blip, a fact made doubly conspicuous for how popular Pinot Noir has become.
But everybody loves a comeback story. In recent years, we've seen grapes such as Chardonnay, Cabernet Sauvignon, Riesling and Gamay successfully go through reputation rehab. And so the question becomes: Can Merlot stage a similar comeback? There are hints afoot that the backlash to the backlash might be underway.
Down and Out
It's hard to imagine now, but the grape was once, in the not-too-distant past, wildly popular. In 2001, Wine Enthusiast ran a story entitled "Merlot Mania," which debated whether the variety, which had just surpassed Cabernet Sauvignon to become America's favorite red wine, was overhyped.
The spike in popularity was attributed to the publicity surrounding the French Paradox in the 1980s, which posited that the low incidence of heart disease in France was possibly linked to red-wine consumption. When Americans went looking for red wine, Cabernet Sauvignon was their first choice. But there wasn't enough domestic Cabernet in production, so instead they turned to Merlot, which was easy to pronounce and, as Bordeaux's other main red grape, carried a veneer of European sophistication. Plantings of Merlot in California increased from 4,061 acres in 1988 to an astonishing 54,288 acres in 2005.
And then Sideways happened. Rumblings of anti-Merlot backlash were percolating before the movie's 2004 release. As early as 2000, sommeliers were quoted in Food & Wine, saying they were trying to steer customers away from Merlot. And Sideways, with its pro–Pinot Noir message and anti-Merlot tagline (Miles' infamous "I'm not drinking any fucking Merlot!" outburst), only served to amplify that sentiment.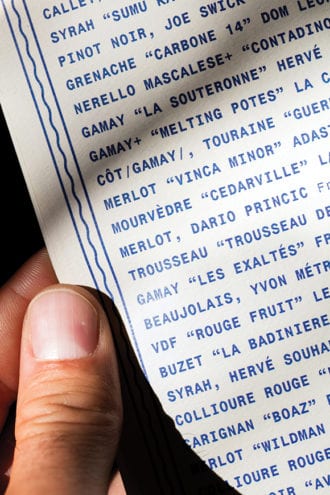 The problem for Merlot, though, continued beyond the curse of Sideways. In the later part of the 2000s, the wine culture wars that pitted flashy Chateau-produced Bordeaux (Merlot's homeland) against terroir-focused, farmer-grown Pinot Noir–based Burgundy likely didn't help Merlot's reputation stateside.
And to pile on, a growing interest in underdog grapes meant Merlot was fighting for menu space against not only its Sideways-era nemesis Pinot Noir, but a host of lesser-known varieties. It's Newton's Third Law, wine-list style: for every Gamay and Xinomavro added to a wine list, there must be something taken off—and Merlot, in this case, seemed to be on the losing end.
Today, the news isn't all bad: In Washington state, Merlot plantings continue to increase, while in California, Merlot's acreage still logs in at an impressive 44,460—down from its peak, but still significant. Merlot is still the fourth most popular type of wine in America, funneled into sub-$10 bottles and flowing into blends, either augmenting the pricey Cabernet Sauvignon or playing a major role in the nebulous yet popular category of "red blends." Outside the mass-market wines and blends, though, things aren't quite as rosy: Single variety–labeled Merlot seems like an endangered species in Napa and Sonoma, once strongholds for the grape. And considering that this slide has been going on for more than 10 years, it's possible that for the youngest generation of wine drinkers in this country, Merlot has turned into nothing more than a curious footnote—an artifact of a fuddy-duddy era of wine gone by.
Paul Grieco, owner of the Terroir wine bars in New York, may seem like an unlikely ally for Merlot. He's famous for giving away free tastings of sherry and founding the formative Summer of Riesling campaign. But this past summer, he picked the Bonny Doon Merlot as a by-the-glass selection for his High Line outpost. "I'm sure there's some great classic line from a movie out there: When people move to the right, we move to the left and vice versa," he says. "But we didn't do it to be contrarian. We did it because it's pretty fucking good juice, and as long as it's good juice, it's going to get through our front door."
Grieco notes that he hasn't seen a lot of Merlot offered by California producers lately. "Maybe 15 years ago, Merlot was part of the mix," he says about the portfolios he tastes through. "Now, it doesn't seem to be. Maybe producers are responding more toward this anti-Merlot thing than I am?"
For Grieco, one of the most attractive things about the Bonny Doon Merlot was that it has a classic expression of the grape—medium weight, red as well as dark fruit, a slight vegetal component, and a muted expression of oak. "If Merlot stays in that model and flavor profile that Randall Grahm has crafted or allowed the grapes to express, there's every reason to think that Merlot can return to the table and be the compelling wine that it always was," he says.
Grieco will admit that he thinks the wine gets a boost in sales because of the cheeky name. "I think it's a very specific animal," he says of the wine. "I think people look at it and they see the name that Grahm chose in italics and they think, 'That's hilarious.' Coupled with the price point, they give it a shot."
Merlot Incognito
The extra flair that comes with the halo from a superstar producer or clever marketing hook may be what the grape needs to get people used to drinking it again.
One arena in which Merlot seems to be more welcome is the natural-wine world. At June, a natural-wine bar in Brooklyn, New York, for instance, the wine list this past summer had four Merlots—a small number, but a relatively high percentage compared to many of its Brooklyn neighbors.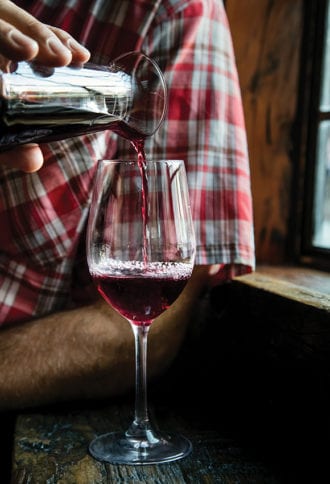 Nick Gorevic, who consults for June and is also a sales rep at natural-wine heavyweight Jenny & François, says the inclusion of Merlot is not exactly intentional. "It's not like I focus on grape varieties," he says about how he assembles the list. "The wines we have on our list are from amazing winemakers working with amazing terroir. The grape is the last thing I would ever think about."
As for getting people to order it on the menu, Gorevic says that June's reputation trumps Merlot's stigma. "In Brooklyn, you hear that people are so ready for something different that they would turn their noses up at Chardonnay," he says. At June, though, guests are expecting a different experience. "Right from the start, they're ready to be surprised," he says. "If it's Merlot, I don't think people are going to raise an eyebrow—they're expecting it to be different."
This makes sense, given that in the natural-wine canon, the focus tends to be on production methods—no added yeast, sugars, or sulfur dioxide—rather than specific grape varieties. In fact, Gorevic says that the Merlots on his list—which include the Adastra Vineyards Vinca Minor Carneros 2013 and the Dario Princic Friuli-Venezia Giulia 2011—taste so different, both from each other and from the archetype of Merlot, that "most people would never guess that they're Merlot."
This hints at something we should expect if Merlot manages to claw its way back into the consciousness of American sommeliers and consumers: It might not be the Merlot we remember from the wine's first big boom. "You had a monolithic style of Merlot that emerged [in the 1990s]: big, voluptuous, and [with] an almost velvety component," says Jared Brandt, co-owner and co-winemaker at Berkeley, California's Donkey & Goat.
When Brandt began making Merlot in 2010 (by happenstance, when he leased a Chardonnay vineyard in Anderson Valley that came with Merlot on the property and he couldn't offload the grapes), he found the variety to be more malleable than he thought. The first year, he tried his hand at three styles: white Merlot, white Merlot Pet-Nat, and regular Merlot. To his surprise, he liked the regular Merlot the best—so much so, that when he lost that vineyard contract, he sought out another plot to continue making the wine. "It's very cool-climate, mineral-driven Merlot," Brandt says.
His current offering, which totals only around 100 cases, sells out each year. "Our mailing list tends to like that—our house style—so it's actually easy to sell." For stylistic guideposts, Brandt points out Red Hen Merlot from Napa's Matthiasson, and Merlot from Northern Italy. Not only are these wines inspirations, but they're also examples where he feels the winemakers are interested in making lower-alcohol wines that are mineral-driven, without pursuing the familiar velvety texture.
Brandt's experience has been so positive that he's been scouting for new Merlot vineyards to add to his portfolio—concentrating his search on vineyards in the cooler regions of Napa, such as Carneros, and the Sierra Foothills—but so far, he's coming up empty. "I know a lot of people are interested in doing it," he says. "Nearly everybody I asked seems to have said, 'Oh, I'm looking for something similar.' "
Could we be seeing more single-variety labeled Merlot in the future? "Everything in the wine business is cyclical," Brandt says. "Maybe since nobody has cared about it for a while, it's the next opportunity."