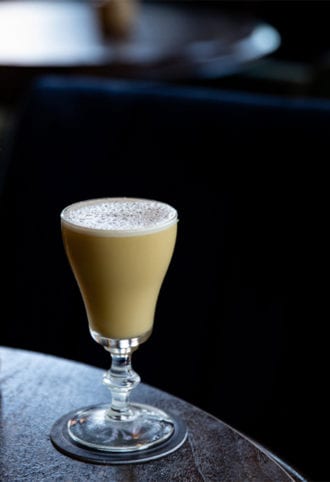 Coconut milk and coconut cream richen this dairy-free eggnog from Death & Co. Denver.
1 oz. rye whiskey
½ oz. cachaça
¼ oz. Jamaican rum
¼ oz. Averna
¾ oz. cinnamon syrup
½ oz. coconut milk
½ oz. coconut cream
1 whole egg
Tools: shaker, strainer
Glass: Irish Coffee mug
Garnish: grated nutmeg
Combine the ingredients in a shaker and dry shake. Add ice and shake again to chill. Strain into an Irish Coffee mug and garnish.
George Nunez, Death & Company, Denver
---
Did you enjoy this recipe? Sign up for our newsletter and get weekly recipes and articles in your inbox.