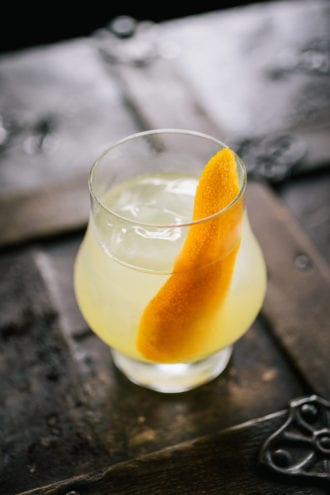 This cocktail from Lexington bartender Jason Curtsinger combines Kentucky-made Wheatley vodka with fresh citrus, Cocchi Americano and bitters.
1½ oz. Wheatley vodka
¾ oz. fresh orange juice
¾ oz. fresh lemon juice
½ oz. Cocchi Americano
2 dashes Regan's Orange Bitters
Tools: shaker, strainer
Glass: tulip
Garnish: orange peel
Combine all the ingredients in a shaker with ice. Shake to chill, then strain into an ice-filled glass. Twist the orange peel over the drink to express the citrus oils, then rub on the rim of the glass and use as a garnish.
Jason Curtsinger, Belles Cocktail House, Lexington, Kentucky