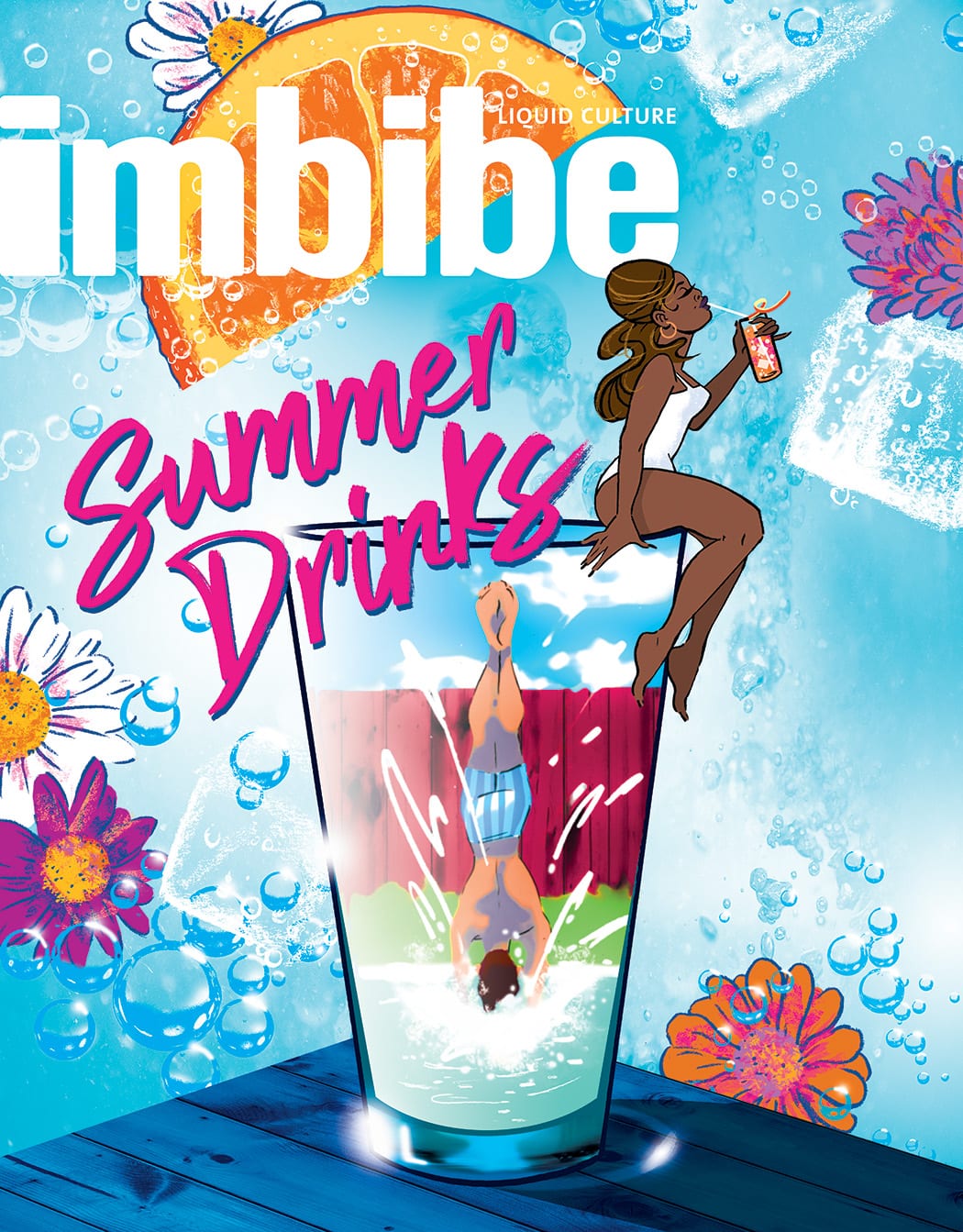 Recipes

Drinks

Little Oaxacan, Bamboozicle Slushy, Death & Co Bamboo, Rockin' Like Bamboo, Mojito, Roffignac, Knickerbocker, Leave It to Me, Champagne Julep, La Florida Cocktail, Martinique Swizzle, Mojo de Ginebra, Whiskey Daisy, Pisco Apricot Tropical
Features

Classic Summer

Check your cocktail history for the secrets to warm-weather drinks.

The Heat Is On

What's the future of the summer beer cooler?

Small Wonder

In northern Spain, vermouth has made a bold comeback.

One-Two Punch

The Arnold Palmer is more than the sum of its parts.

What Now?

The hospitality industry grapples with life after COVID-19.
Departments

Uncorked

A new riff on an iconic beer, cooling cucumber cocktails and warm- weather wines, three takes on the Bamboo cocktail, the anatomy of the Mojito, a day with Mount Gay Distillery's master blender Trudiann Branker, and Louisville chef Edward Lee on activating the Restaurant Workers Relief Program, the power of providing a meal, and what gives him hope for the future.

Mixopedia

Remembering the end of a British rum tradition.

Taste Test

Bitter gets better with tonic water.

Gear

Tools to help you ace tiki drinks at home.

Elements

Brighten summer cocktails with the richness of raspberries.

Characters

How David Dafoe built a business based on taste.

Drinks Atlas

Guatemala.

Cravings

Beer-battered sage leaves showcase delicious simplicity.

Quench

A Brooklyn bar owner contemplates the future.
Bonus Articles

Lesser-Known Classic Cocktails Worth Discovering

Recipes you might not know but should definitely try. Read More »

Arnold Palmer Riffs

Tea shops and cocktail bars continue to put creative spins on the classic combo. Read More »

5 to Try: Spanish Vermouth

Upgrade your next aperitif hour. Read More »

Tonic Cocktails

Some recipes that highlight tonic in creative ways. Read More »