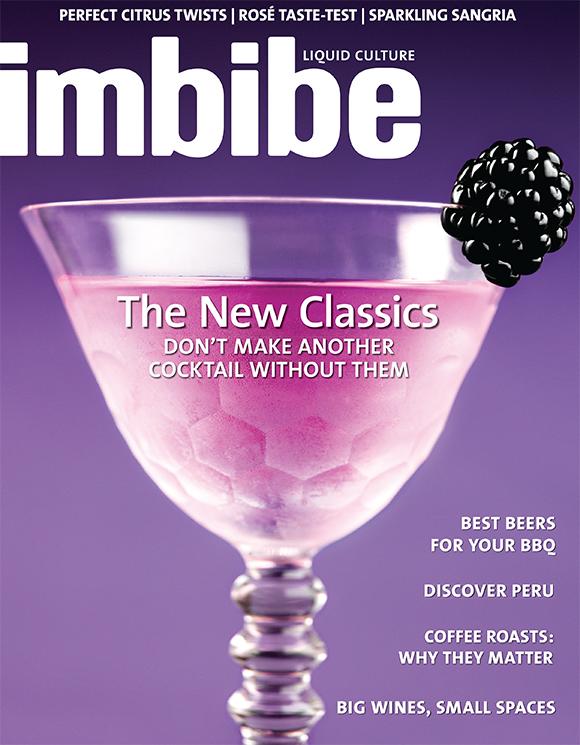 Recipes

Cocktails

Blackberry Gin Smash, Viva Piemonte, The Amarosa à la Doc, The Curari, Ramos Gin Fizz, The Remedy, Ceylon, Myrtle Beach, Attention, Brooklyn, Réveillon, Pisco Sour, Algarrobina, Chilcano de Pisco Alcohol-Free Honey-Basil Orangeade, Raspberry-Thyme Limeade, Blueberry-Lavender Lemonade, Honeydew-Mint Limeade

Food

Pilsner Barbecue Sauce, Beer-Can Chicken, Blonde Ale Burger, Watermelon Sake-Sicles

How-to

Sparkling Cherry-Nectarine Sangria
Features

Gone but Not Forgotten

Obscure vintage ingredients are a cocktailian's holy grail. Plus, 12 of our favorite liqueurs.

On the Pisco Trail

From pisco sours to purple corn juice, Peru offers a deliciously diverse drink culture. Read More »

For a Rainy Day

Four big-city wine lovers find creative storage solutions for their overflowing bottle collections. Read More »

Brews and BBQ

This summer, find the best beer matches for the food on your grill.

What's in a Roast?

Why coffee roasts matter, including a guide to common roast types, from French Roast to Full City.
Departments

Uncorked

Drink news you can use.

Dr. Cocktail

Rediscovering vintage drinks with Ted Haigh.

Distilled

Your questions, expert answers.

Taste-Test

Oregon's rosé outlook.

Gear

Channel knives help you do the twist.

Elements

Tea takes the plunge into cocktails.

Characters

A third-generation seltzer salesman shoulders a piece of New York history. Read More »

Real Deal

Throw a spirits tasting party.

Style

Paige Russell's spouted stoneware.

Mix It Up

How to make sparkling cherry-nectarine sangria. Scene Scout Where to go now, from Stumptown Coffee in Portland, Ore. to Sucré in New Orleans.

Cravings

Cool off with watermelon sake-sicles.

Quench

Back to the Renaissance with Rabbit's Foot Meadery.