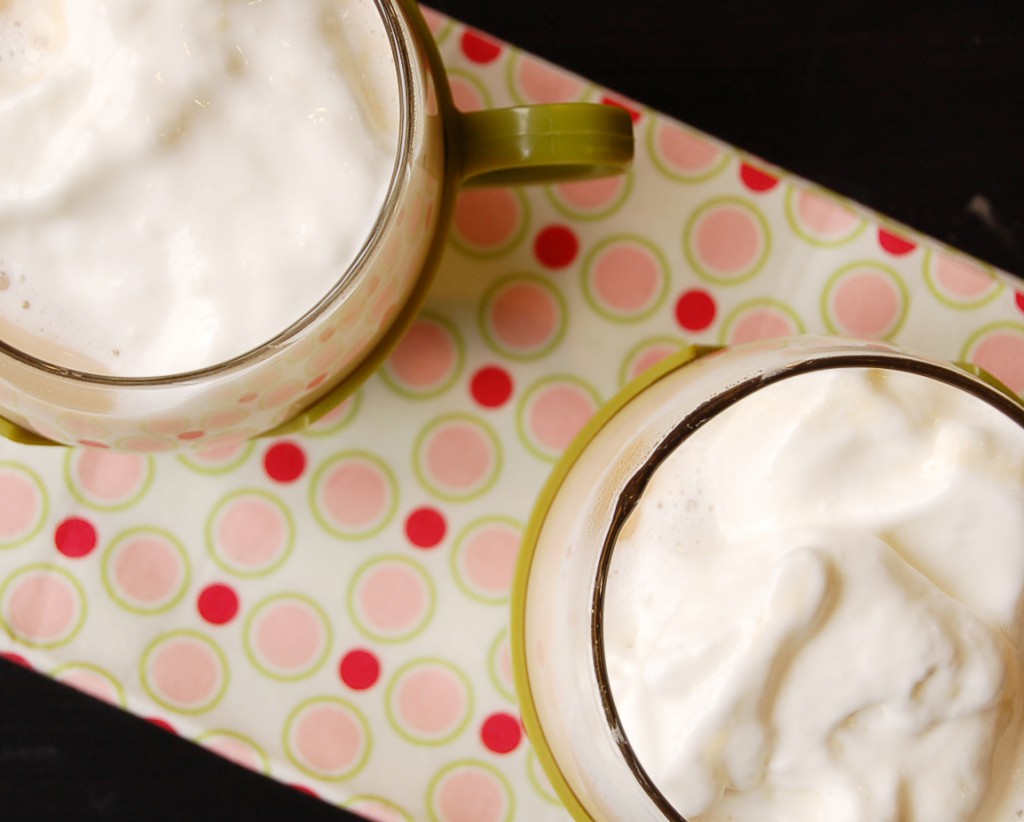 Indulgent doesn't begin to describe this hot sipping caramel. Salty caramel plus a generous pour of calvados make for pure snow-day bliss. Whip up a batch for your next holiday party and let the merriment begin.
6 oz. calvados (or more to taste)
1 cup half and half
1 batch salted caramel sauce (see below)
Tools: saucepan, whisk, barspoon
Glass: mug
Garnish: whipped cream
Add the half and half and the salted caramel sauce to a small saucepan over medium heat. Stir constantly until the caramel is liquified and the half and half is mixed in. Divide calvados evenly between four mugs. Top with the warmed caramel mixture and stir to combine. Top with the whipped cream and serve. Serves 4.
Salted caramel sauce: In a saucepan over medium heat, warm ¾ cup of heavy cream. In a separate pan, cook 2/3 of cup granulated sugar over medium heat, stirring frequently, until it melts and turns golden in color, about 9 minutes. Stir in the warmed cream, along with 1 Tbsp. of butter and ½ tsp. of kosher salt. The sauce will hold for up to 1 week in the refrigerator.
Anu Apte, Rob Roy, Seattle