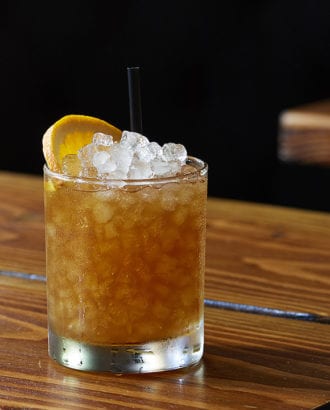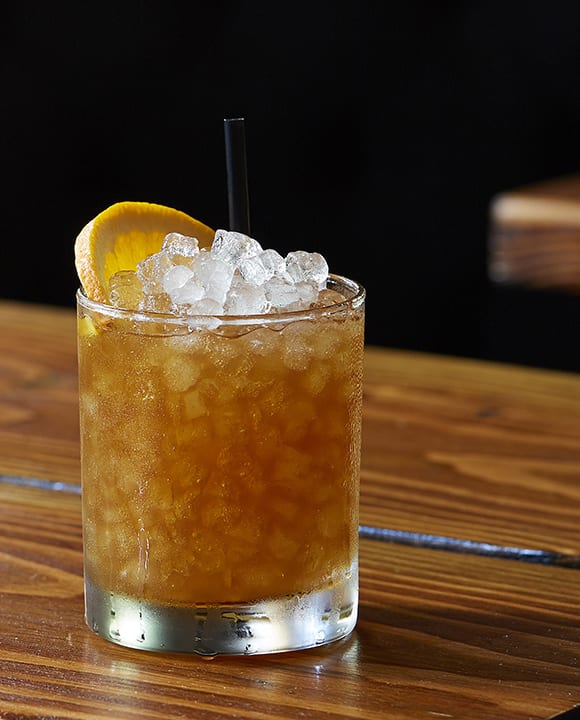 Averna inspired the name of this cocktail, and crushed ice helps take the edge off the intersection of three powerful spirits. This equal parts cocktail couldn't be easier to mix.
¾ oz. Averna
¾ oz. Cognac
¾ oz. Jamaican rum
¾ oz. fresh lemon juice
¾ oz. simple syrup (1:1)
2 dashes chocolate or mole bitters
Tools: shaker, strainer
Glass: double rocks or double Old Fashioned
Garnish: orange wedges
Combine the ingredients into a shaker and shake briefly to combine. Strain into a chilled double Old Fashioned glass. Add crushed ice on top. Garnish.
Sofia Present, August Laura, Brooklyn