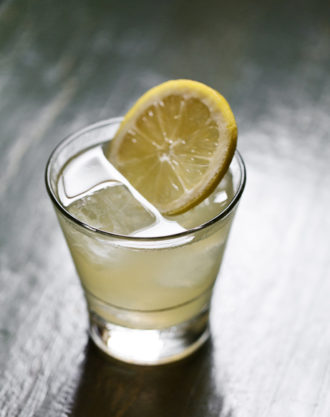 Chamomile-infused tequila adds an herbal essence to this honey-sweetened Eveleigh Lemonade.
1 oz. chamomile-infused tequila
1/2 oz. Cocchi Americano
1/2 oz. triple sec
3/4 oz. fresh lemon juice
1/4 oz. honey
Tools: shaker, strainer
Glass: rocks
Garnish: lemon wheel
Shake ingredients with ice. Strain over ice and garnish.  For the infused tequila, combine 6 oz. of dried chamomile, the peel of 1 lemon (no white pith) and 1 liter of blanco tequila. Steep for 3 hours, strain and bottle.
David Kupchinski for The Eveleigh, Los Angeles