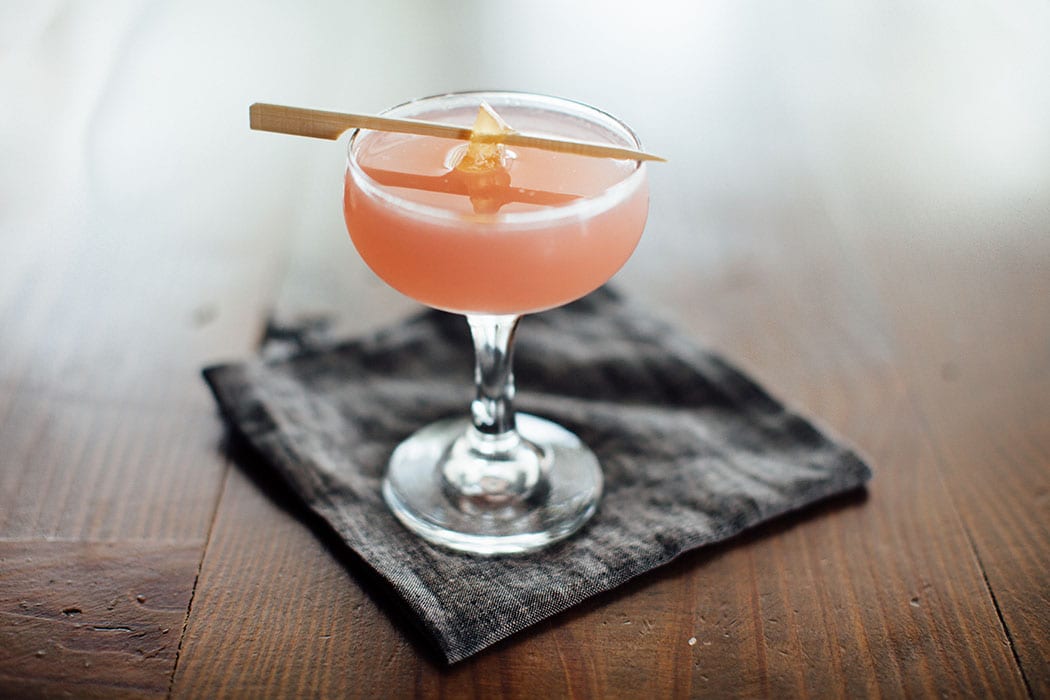 ConfedeA tangy watermelon shrub helps to brighten up this cachaça-fueled cooler.
½ fresh lime (cut into 4 wedges)
2 oz. cachaça
1 oz. watermelon shrub
½ oz. simple syrup (1:1)
Tools: muddler, shaker, strainer, fine strainer
Glass: cocktail
Garnish: pickled watermelon rind (optional)
Muddle the lime wedges in the base of a shaker. Add remaining ingredients, shake with ice and fine-strain into a chilled glass. Garnish, if using.
Watermelon Shrub: Combine 1 cup fresh watermelon purée, 1 cup granulated sugar and 1/2 cup white balsamic vinegar in a large glass jar. Cover and shake to combine. Let sit overnight, then fine-strain. Keep refrigerated for up to 2 weeks.
Julian Goglia, The Pinewood Tippling Room, Decatur, Georgia