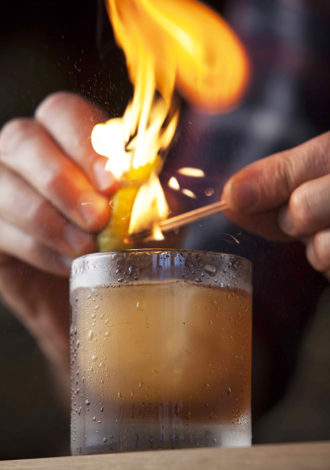 Rye whiskey, maple syrup and chocolate bitters form a wintry trifecta in this fall cocktail.
2 oz. rye whiskey (Water Grill uses 100-proof rye, such as Rittenhouse)
¼ oz. pure maple syrup
3 dashes chocolate bitters
Tools: mixing spoon
Glass: Old Fashioned
Garnish: flamed orange twist
Combine all ingredients in an Old Fashioned glass with a large piece of ice, stir and garnish.
Kevin Felker, Water Grill, Los Angeles