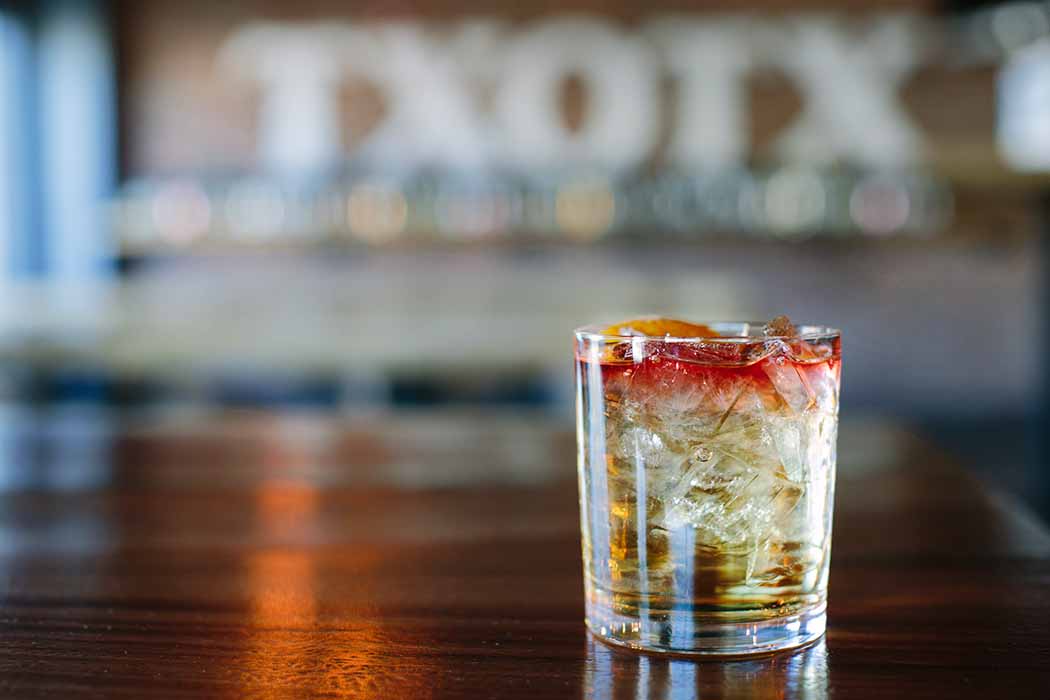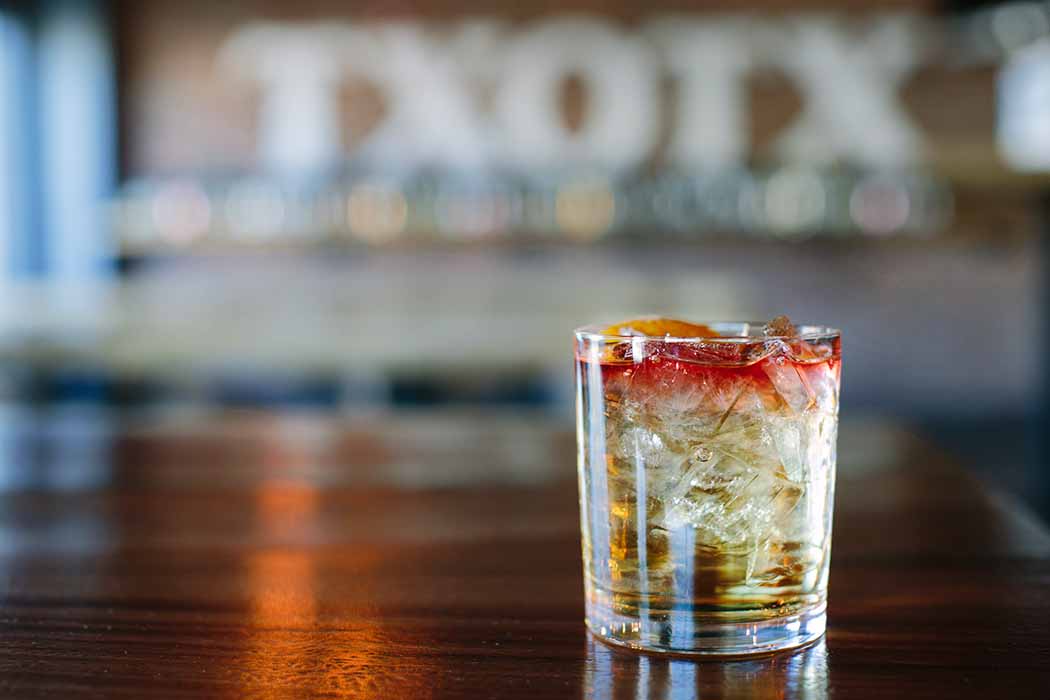 "The stone fence is the oldest cider cocktail in the book, traditionally made with whatever liquor you could get your hands on. We got our hand on an amazing local gin and went from there," Black Twig Cider House owner Mattie Beason says about the house riff on the traditional Stone Fence cocktail. At the new cider bar, they use Foggy Ridge's First Fruit cider in the drink, but Beason says other semi-dry ciders (like Citizen Cider Unified Press or Seattle Cider Semi-dry) will also work as well.
2 oz. gin
4 oz. semi-dry cider
2 dashes Peychaud's Bitters
Tools: barspoon
Glass: double rocks
Combine the gin and cider in a glass with ice. Top with 2 dashes of Peychaud's.
Mattie Beason, Black Twig Cider House, Durham, NC