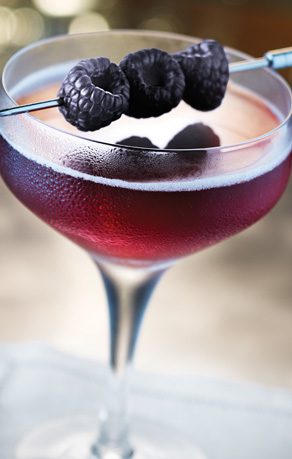 After tasting Chambord neat, Hal Wolin crafted this luxurious cocktail to amplify the French liqueur's notes of fresh berries, vanilla and subtle spice.
2 oz. bourbon
¾ oz. Chambord liqueur
¾ oz. vanilla syrup
2 dashes Peychaud's bitters
Tools: shaker, strainer
Glass: coupe
Garnish: 3 fresh blackberries or raspberries, skewered on a cocktail pick
Shake all ingredients with ice and strain into a chilled coupe. Garnish.
Hal Wolin