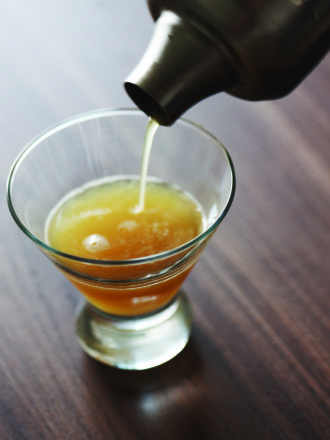 2 oz. VSOP Cognac
1 oz. fresh orange juice
3⁄4 oz. Clement Creole Shrubb
2 dashes Fee Bros. orange bitters
Tools: shaker, strainer
Glass: cocktail
Combine ingredients with ice in a shaker and shake to chill; strain into a chilled glass.
Learn more about the history of the Olympic Cocktail.