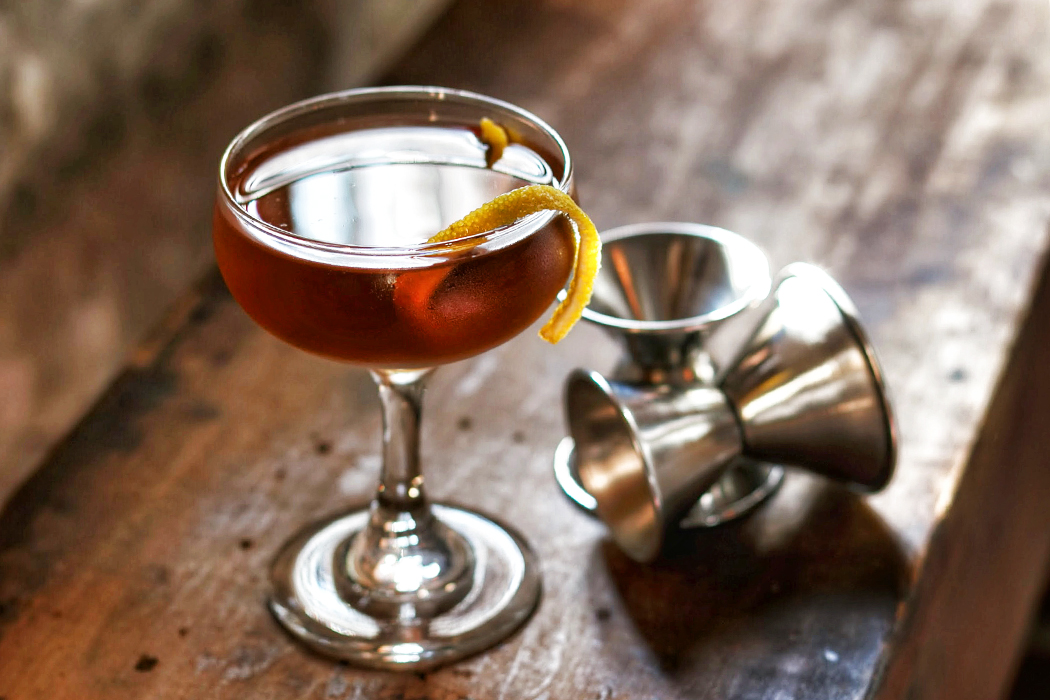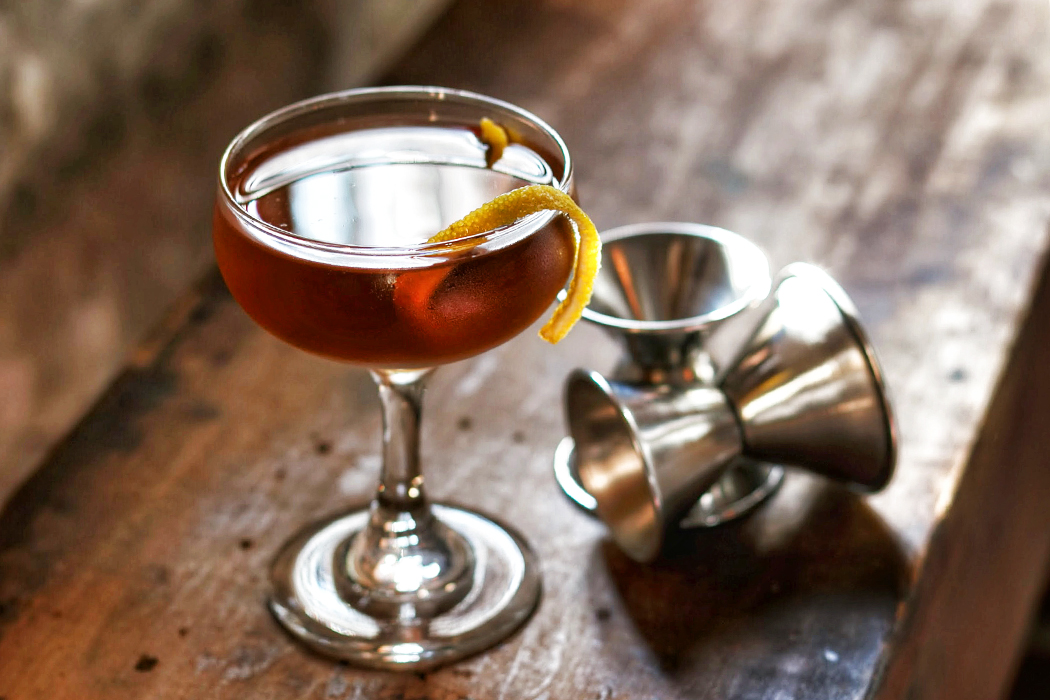 One of the several drinks listed in the "classics" section of Whisler's menu, the recipe for the Hanky Panky cocktail was originally credited to Ada Coleman, head bartender at the American Bar in The Savoy in 1925.
1 ½ oz. gin
1 ½ oz. sweet vermouth
2 dashes Fernet Branca
Tools: mixing glass, barspoon, strainer
Glass: cocktail
Garnish: orange twist
Stir ingredients well in a mixing glass with ice and strain into a chilled glass. Twist a small swath of orange peel over the surface of the drink.