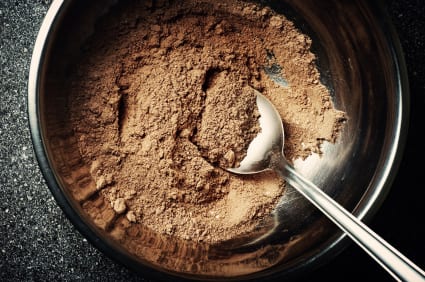 Could this be the ultimate cocoa mix? We think so. Adapted from an Alton Brown recipe, just add water and stir for a superbly creamy and dreamy mug of malted hot cocoa.
2 cups powdered sugar
1 cup unsweetened cocoa powder
2 ½ cups malted milk powder
1 tsp. coarse salt
2 tsp. cornstarch
¼ tsp. cayenne
Pinch ground cinnamon
Pinch ground nutmeg
Tools: whisk
Combine all ingredients in a bowl and whisk together. Store in an airtight container for up to 2 months. To make hot cocoa, combine 1/4 cup (or more, to taste) with 8 oz. of boiling water and whisk to combine (or place in an electric chocolate pot and use as directed). Top with homemade marshmallows for a totally decadent treat.