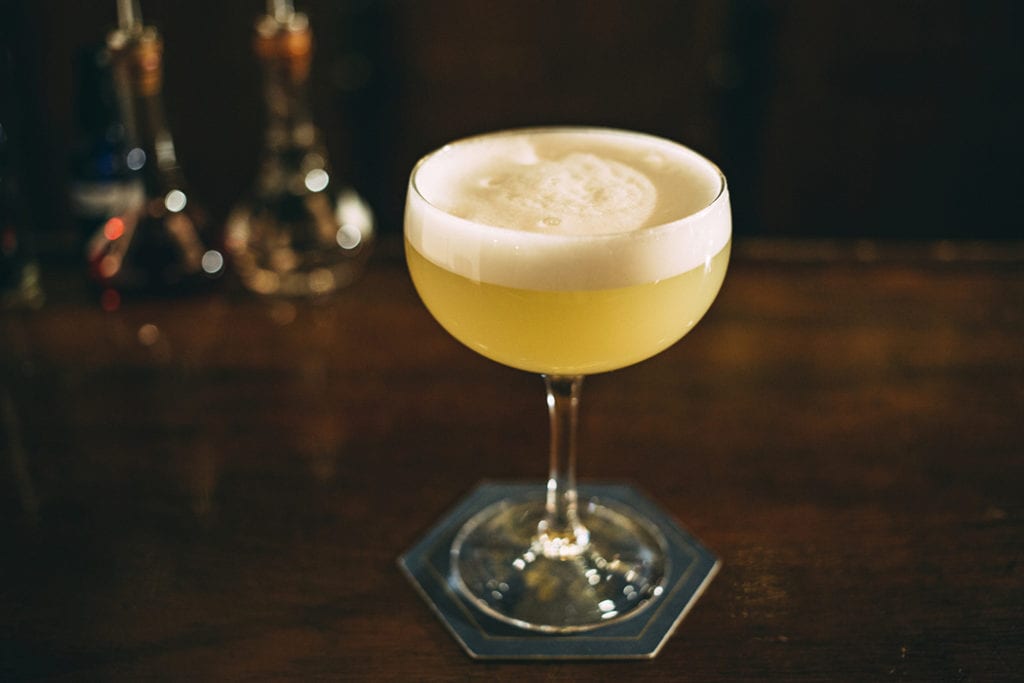 Back in 2009, Jeffrey Morgenthaler, bar manager at Portland's Clyde Common and author of The Bar Book, got experimental with egg nog. He had the idea to create a weekly series of unusual flavor combinations to revamp the holiday classic. "I had a Manhattan egg nog all lined up to go, and some other unconventional recipes," says Morgenthaler. "But we started with the tequila/sherry combination and it was so popular that I never made anything else."
The resulting tequila-sherry egg nog remains a seasonal staple at Clyde Common, and it's a prime example of what can happen with unexpected spirits pairings. "The reason tequila and sherry work so well in cocktails is that both are strongly influenced by terroir," says Eryn Reece, bartender at New York's tequila and mezcal-mecca Mayahuel. "They both share such earthy flavors that they naturally compliment each other."
Mayahuel has an entire section of its menu dedicated to sherry and tequila/mezcal cocktails, such as the Smoked Palomina with Amontillado sherry, crema de mezcal, grapefruit and lime, or The Ruis with Oloroso sherry, resposado tequila, aquavit, caraway and mole bitters. "I tend to enjoy the pairing of blanco tequila and lighter sherries such as Fino and Manzanilla. The salinity of the sherries really marries well with the vegetal spice of the tequila," says Reece. "More nutty and raisin-ated sherries from Amontillado to Pedro Ximenez play really well with all the vanilla, caramel and baking-spice notes that start showing in reposado and anejo tequilas."
Other bars across the country are adding their own interpretations of this combo to their menus, like the Altamira (pictured) at Chicago's Cherry Circle Room,which combines blanco tequila, calvados, sherry, lime and egg white. And Spanish-inspired San Francisco restaurant Gitane adds allspice dram to underscore the spiced sweetness of their tequila-sherry cocktail the Wagon Wheel.
Meanwhile, sherry-centric D.C. bar Mockingbird Hill, under the helm of Derek Brown, highlights a variety of sherry cocktails, but Brown says that when it comes to mixing sherry with tequila, Jacques Bezuidenhout deserves the crown for his "devilishly simple, but beautifully complex" cocktail La Perla. With equal measures of resposado tequila and manzanilla sherry offset with a pour of pear liqueur, the drink highlights exactly why the combination has become so popular. "They both have a wide range of flavors and are very complex, which can make them sometimes unwieldy in amateur hands," says Brown. "But that complexity is what makes them truly sing when skillfully combined. Think of it like a very good rock band versus a full symphony playing a difficult piece. Combining gin and lemon is a Beatles diddy. A well made tequila-sherry cocktail is Rachmaninov."
Altamira (pictured above)
1½ oz. blanco tequila
½ oz. calvados
½ oz. cortado sherry
¾ oz. fresh lime juice
¾ oz. simple syrup (1:1)
½ oz. fresh egg white (pasteurized if you like)
Tools: shaker, strainer
Glass: coupe
Shake all ingredients with ice for 10 seconds. Strain into glass.
Paul McGee, Cherry Circle Room, Chicago